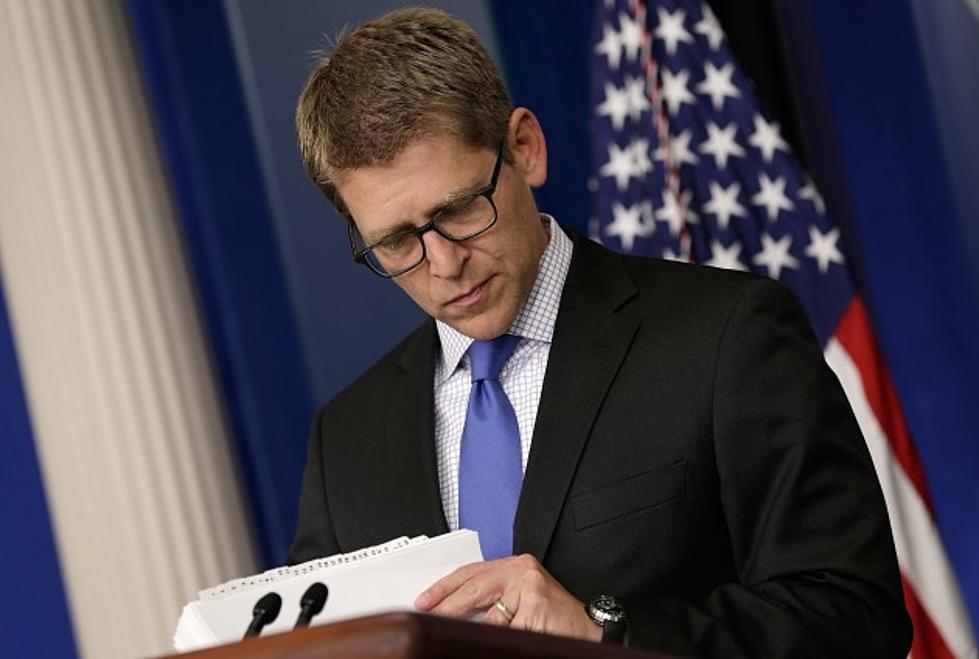 White House Spokesman Jay Carney Slammed at Recent Press Briefing
Win McNamee, Getty Images
With the recent scandal, questions are being raised and more questions are being directed to the White house -- namely, those in it.
At a recent White house Press briefing, Spokesman Jay Carney was asked some pretty tough questions. However, he could not give an answer when asked things like, "Should you have been aware (of the possible IRS scandal) sooner?"
Carney's response to this simple question was a long, drawn-out explanation on how the president needs to look further into it. Keep in mind, the IRS has already claimed responsibility.