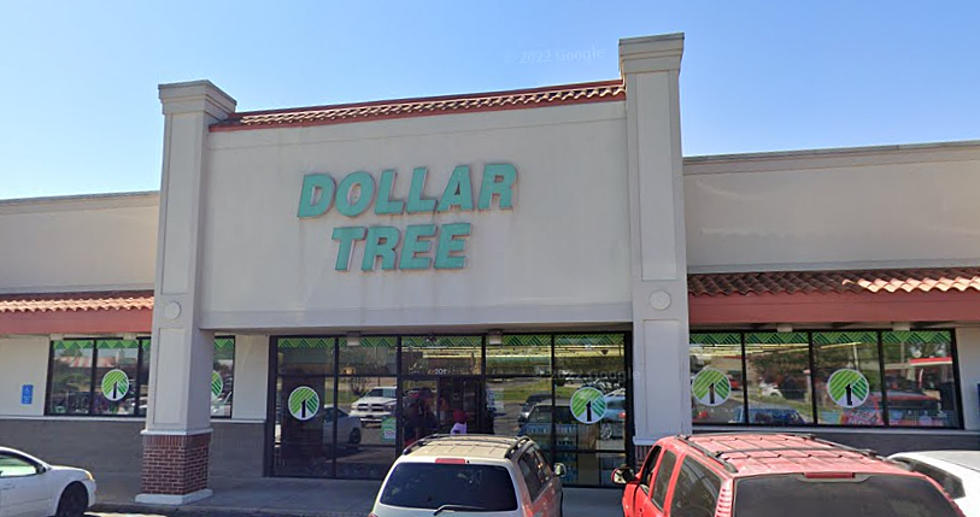 Viral Online Post Says This Dollar Tree Mess Is In Shreveport
maps.google.com
An online post shows pictures from inside a Dollar Tree store that is in complete disarray. The photos on this post show boxes piled up, with some torn open, lining aisles. There are products laid all over the floor, and random messes spilling off shelves. Honestly, the picture painted by these pictures seem like something you'd see in a post-apocalyptic movie or show...like The Walking Dead.
According to the post, this Dollar Tree location is in Shreveport. The title of the post says its on Pines Road, which means its likely the location at 6730 Pines Road, #201,  in Shreveport. In a shopping center next to the Circle K just off I20.
Here's what the post shows...
Now we can't be sure if this is the Pines Road Dollar Tree in Shreveport just based on this post. This could be any Dollar Tree and someone is just listing it as a Shreveport one. So we decided to check the Google Reviews for this specific location to see if they corroborate what these pictures show.
In the Google Reviews, there are some spammy looking ones that give 5-star reviews without any written review. But the most recent reviews that have a written portion included do make it sound like these pictures are from the Pine Road store. Here's what we found:
"Cluttered with boxes and the shelves were  in disarray."
"It's so sad that this location NEVER has enough employees to work a shift! The little staff they do have is very OVER worked! Due to this the store can not & will not operate properly! It's always close during regular hours! The DM and Regional really needs to figure this out! It's not up to the Store Manager or Assistant Manager."
"The trash speaks for itself, not too mention it's never opened during store hours. Doors are always locked during business hours.The young man asked if I wanted an application to empty their trash since I posted it. Your 35 min late and you want to ask me to do your job. This place is unreal."
"Good location in which the store is busy at all times. Not sure if restroom is available but handicap parking is. I don't think there's handicap entrance into the store, though.
Store was a bit unorganized..."
"The store's messy right now because of all the product they're putting out but..."
Now interestingly, mixed in with these same posts were 5-star reviews calling the store "clean", along with a lot of random 5-star reviews with no written review, so there's no telling if this is a regular situation, or something that occasionally happens at this store, and these pictures just show a particularly bad day.
Checking out the specific Facebook page for this Shreveport location, and we can find comments about the condition of the store as well. With comments saying:
"This store is a joke and you should be ashamed. Always a huge line one line open while other staff hide in office. Place is literally a mess with stuff all over and hundreds of boxes all over the floors."
"This dollar tree sucks you can't walk anywhere without stepping on something it's so nasty"
Based on the Google Reviews and local Dollar Tree Facebook page, it does seem possible that the pictures in the viral post are the Pines Road Dollar Tree in Shreveport.
First Look: Inside the Amazon Shreveport Fulfillment Center
See Inside the Shreveport, Louisiana Amazon Fulfillment Center
Caddo Parish Violent Offenders for March 2023 (Mugshots)
The following mugshots are those who were arrested for violent crimes in the month of March (2023). Those who have not yet been to court are considered innocent until proven guilty.
More From News Radio 710 KEEL