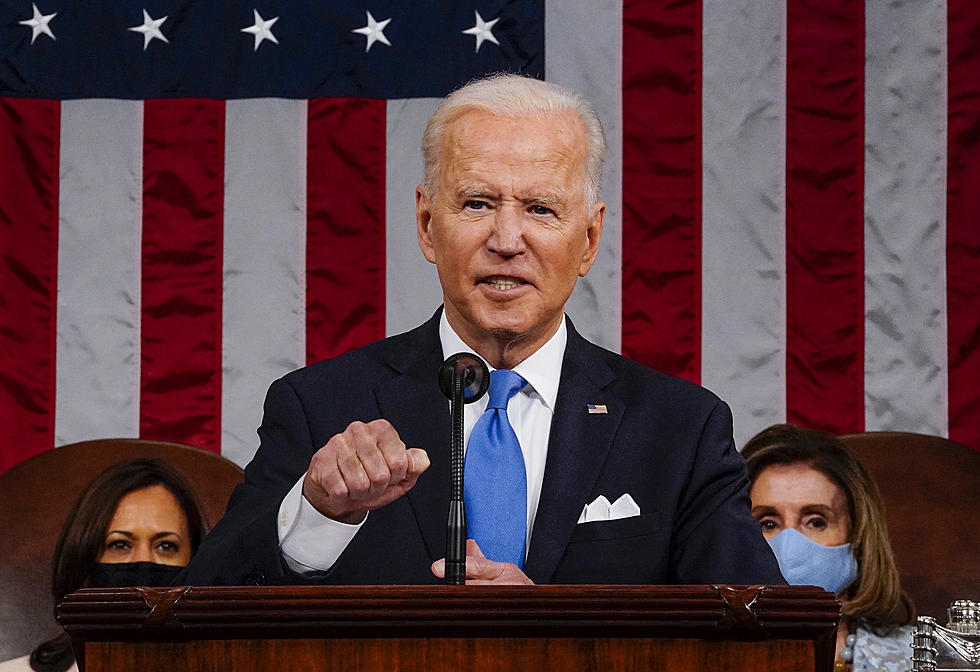 U.S. Commits to Send 500 Million Doses of Vaccine
Melina Mara-Pool/Getty Images
CARBIS BAY, England (AP) — World leaders from the Group of Seven industrialized nations are set to commit at their summit to share at least 1 billion coronavirus shots with struggling countries around the world — half the doses coming from the U.S. and 100 million from the U.K. Vaccine sharing commitments from President Joe Biden and British Prime Minister Boris Johnson on Thursday set the stage for the G-7 leaders' meeting in England. Leaders on Friday will pivot from opening greetings and a "family photo" directly into a session on "Building Back Better From COVID-19." Biden says the leaders will "help lead the world out of this pandemic working alongside our global partners."
The President is set to meet with Russian President Putin and the security detail will be extreme.
GENEVA (AP) — Swiss authorities will temporarily restrict airspace over the city of Geneva and deploy up to 1,000 troops to the area to help reinforce security for the summit of Russian President Vladimir Putin and U.S. President Joe Biden next week. Switzerland's seven-member executive body approved on Friday the temporary measures that will include air policing and airspace surveillance by the Swiss air force. Commercial flights to and from Geneva's airport will not be affected by the restriction that runs from 8 a.m. Tuesday to 5 p.m. Thursday. The extra troops will have roles in the protection of foreign emissaries and support for Geneva regional police in the air and on Lake Geneva.
Who are the Early Favorites to be Louisiana's Next Governor?
More From News Radio 710 KEEL