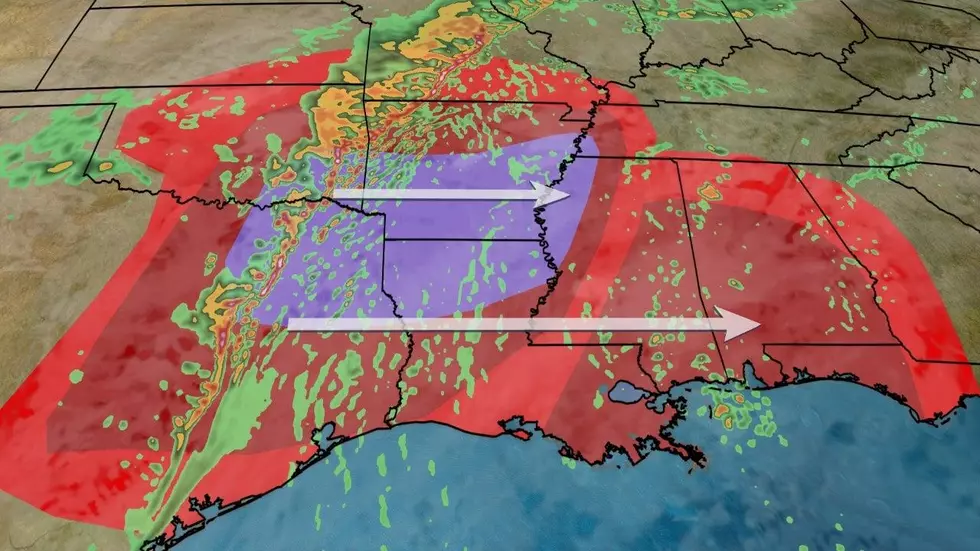 Strong Storms Headed for Shreveport Bossier
Weather.com
A strong storm system is headed in our direction. The Weather Channel reports a strong front is moving across the Southern Plains and is moving into the Deep South.
This systems puts our area at a TORCON 6 which means we could see some potentially severe thunderstorms and possible tornadic activity. Another concern with this system will be the high winds. Forecasters predict wind speeds of close to 60MPH which could cause damage to trees and possibly some homes.
This system is expected to move through the Shreveport Bossier metro after midnight tonight.
The Dallas Fort Worth Metro area is already feeling the effects of this storm system and a tornado watch is in effect for part of Oklahoma.
There's also concern about a possible supercell storm that could form ahead of the squall line which could bring tornadoes, damaging winds and hail.
Tomorrow night (Saturday) the storms will be gone, but it will be very cold. Our low Saturday night is expected to be 28.
More From News Radio 710 KEEL