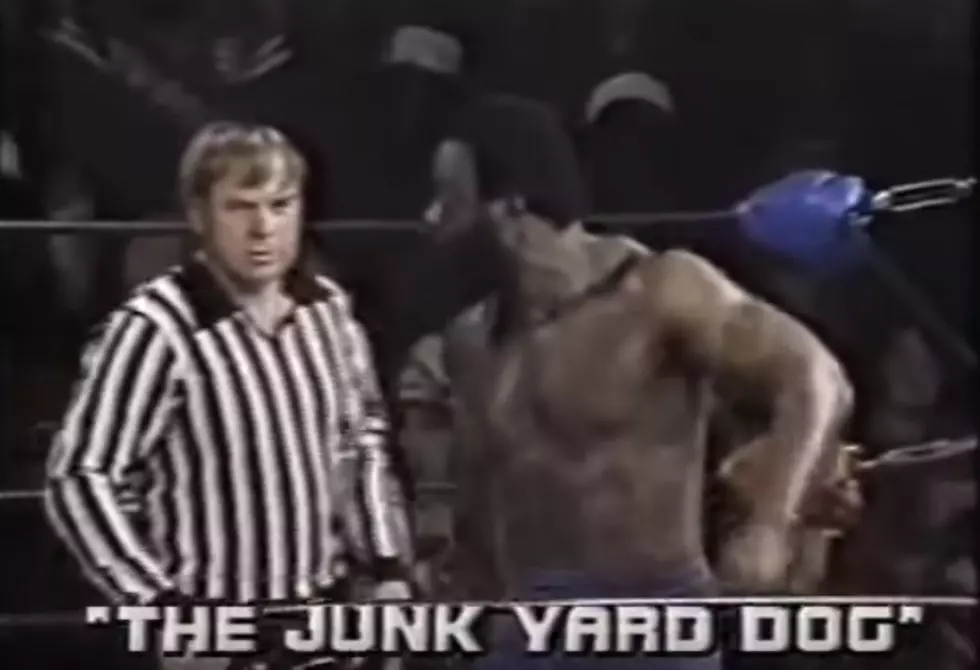 Shreveport's Proud Pro Wrestling History Expands This Week
https://www.youtube.com/watch?v=MdKNlyDg79g
Enter your number to get our free mobile app
Shreveport is the perfect place for this kind of history, which I suspect is exactly why WWE is doing it.
The roots of pro wrestling are buried DEEP in the fabric of the Shreveport community. Decades ago, Shreveport became a main landing spot for the Mid-South Wrestling, the UWF, and NWA (they were all affiliated). The names that graced the marquee for these events ended up becoming household names by the late 80s and early 90s.
Wrestlers like Ted DiBiase, Dusty Rhodes, Jake The Snake Roberts, Hacksaw Jim Duggan, Mike Sharpe, The Fabulous Freebirds, and maybe most importantly, The Junk Yard Dog all fought in Shreveport. A good portion of the wrestlers who came through to entertain the crowds in the Shreveport area have ended up as WWE Hall of Fame members.
Multiple different championships were defended and won during matches in Shreveport, and with the explosion of the WWE Network online, you can see a lot of it. The online network has worked to acquire many tape libraries to upload. There are many matches you can now watch on the network.
Some matches can still be found on Youtube, giving you a chance to learn about Shreveport's pro-wrestling history, without having to pay WWE...
In the 1990s and early 2000s, WWF (now WWE) and WCW would make their way through the Shreveport and Bossier City areas. During this era, there were regular "house shows" (non-televised wrestling events) as well as national television broadcasts.
Stars like The Rock, Ric Flair, Stone Cold Steve Austin, Shawn Michaels, and other massive stars performed inside the squared circle for local fans. This is considered by many to be the golden era of pro wrestling, and the Shreveport/Bossier area was right there to take part.
Enter your number to get our free mobile app
More From News Radio 710 KEEL