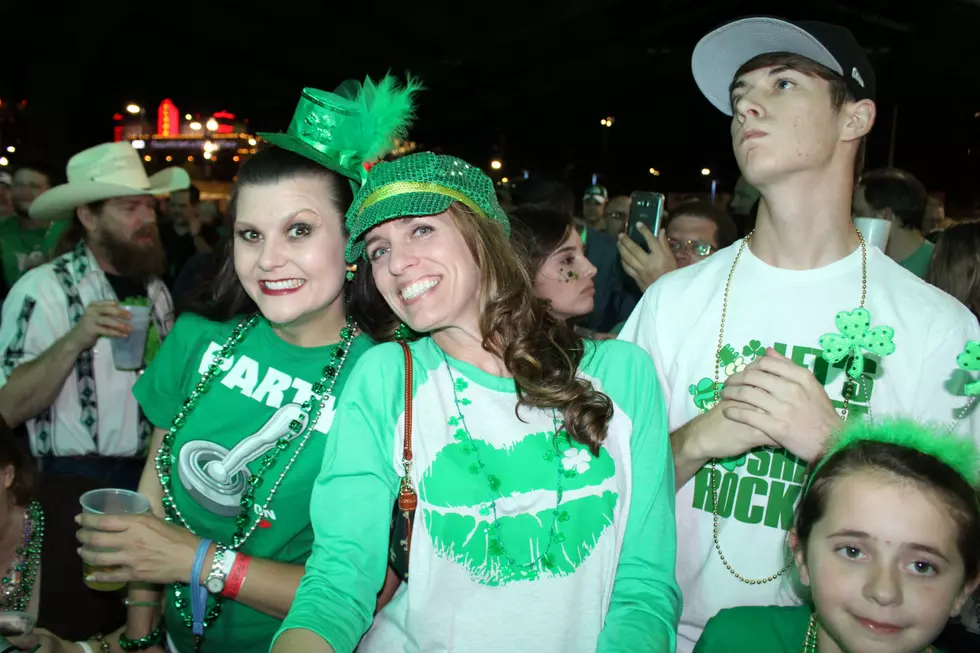 Shreveport Ranks As A Top 100 City For St. Patrick's Day
Patty in the Plaza 2017
Shreveport may not be a hot bed for Irish traditions, but that all changes every March. When St. Patrick's Day rolls around, Shreveport knows how to become Irish for a day. That's not just opinion either, thanks to the folks at WalletHub, there's now research to back it up.
According to a release from the WalletHub team:
"With St. Patrick's Day around the corner and at least $5.9 billion expected to be spent for the holiday this year, the personal-finance website WalletHub today released its report on 2018's Best Cities for St. Patrick's Day Celebrations, along with cool stats about the holiday..."
Now of course you're going to see major Irish heritage cities near the top, like Boston (#2), Philadelphia (#3), and Chicago (#1), but Shreveport actually doesn't rank as poorly as some might think.
Shreveport checks in at #78 on the list, making it a Top 100 St. Patrick's Day destination. The ranking also places Shreveport ahead of cities like Dallas (#127), Baton Rouge (#141), Los Angeles (#147), Jackson, MS (#188), San Antonio (#95), Austin (#99), Houston (#100), Baltimore (#105), and Little Rock (#162).
Based on these rankings, it would appear that Shreveport is The St. Patrick's Day Capital of our region!
I believe one of the big reasons for Shreveport's ranking is Patty in the Plaza.
Patty in the Plaza is the longest running St. Patrick's Day Festival in Shreveport, going into it's 5th year in 2018. It happens at Festival Plaza in Downtown Shreveport every March, and attracts thousands of party-goers for fun, food, and music.
A lot of people ask "Why is Patty spelled with Ts instead of Ds?" That's actually easy to explain, we take the traditional word PADDY, add in the word PARTY, and get PATTY.
Last year Shreveport got to share in their first ever .08K Race, which saw hundreds of "racers" make their way through the excruciating race course...about 262 feet. The race will be back again this year, and if you sign up for the race early (on 3/17 after the doors open for Patty) you will get a free .08K Race shirt!
We'll also see live music from Shreveport's The Good News, and Lafayette's Spank The Monkey...
There's going to be a lot going on this year at Patty, including games, Irish food, and TONS of green beer! Make sure to get your tickets today, and let's see if we can push Shreveport's St. Patrick's Day ranking up even further for next year!
More From News Radio 710 KEEL