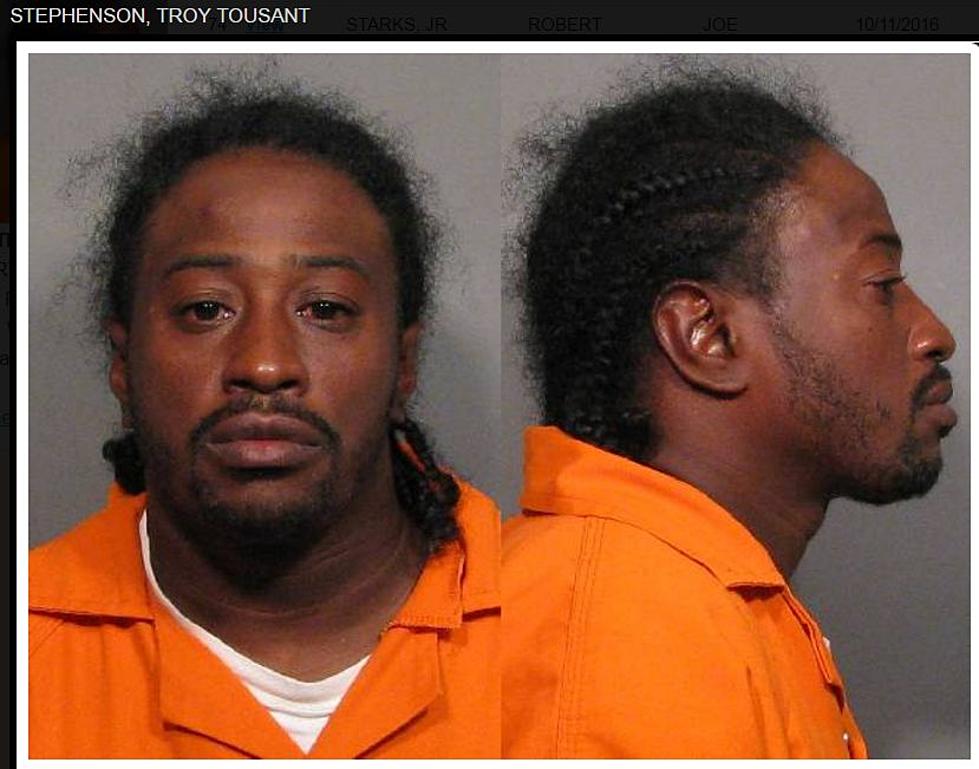 Shreveport Man Found Guilty Of Sexual Battery
Caddo Parish District Attorney's Office
A Shreveport man faces three decades in prison after a Caddo jury found him guilty of the sexual battery of a 17-year-old girl.
On January 10, 2017, it took less than two hours for the jury, consisting of eleven women and one man, to return the unanimous guilty verdict on 36-year-old Troy Tousant Stephenson, of Shreveport. The jury found Stephenson not guilty of a separate charge of indecent behavior with a juvenile under age 13.
John Andrew Prime, spokesman for the Caddo Parish District Attorney's Office, tells us in a press release the details of the case:
In June 2015, agents with the U.S. Marshals Office Fugitive Task Force arrested Stephenson at his residence in the 4300 block of North Market Street. He had been sought on outstanding warrants for sexual battery and indecent behavior with a juvenile. The warrants were based on the results of investigation by Shreveport Police Sex Crimes detectives, tracking claims Stephenson, a registered sex offender at the time, committed sexual battery on a 17-year-old girl, and engaged in indecent behavior with another girl who then was 12.
Stephenson was remanded to Caddo Correctional Center where he will await his next appearance in Caddo District Court, January 26, 2017, for sentencing. Stephenson is a second-time sex offender and if multi-billed, faces up to 30 years in prison.
More From News Radio 710 KEEL