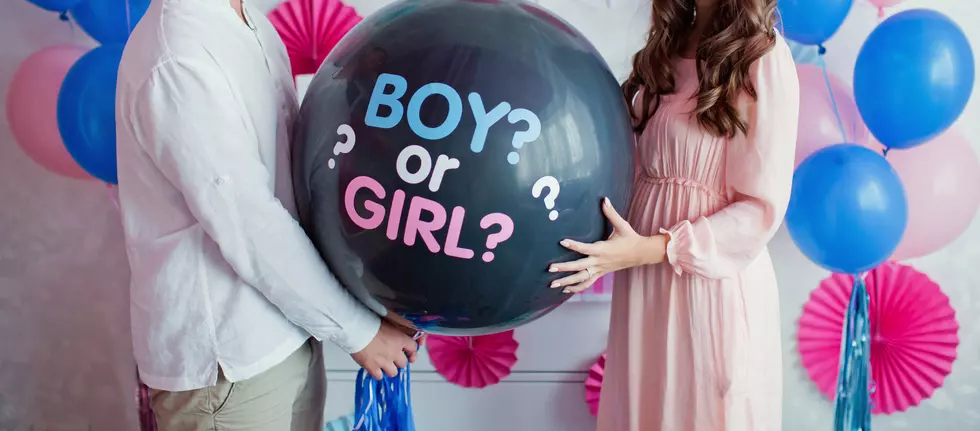 This is the Most 'Shreveport' Gender Reveal We've Ever Seen
oksana_nazarchuk
When it comes to gender reveals for expecting parents we've seen a little bit of everything here in Shreveport-Bossier City; tannerite, smoke from a tractor, you name it... but this one takes the proverbial cake!
One of my horse friends, Stephanie Judkins, shared this video with me and she just happens to be the jockey on the filly featured in the video wearing pink racing silks. Shorty was the jockey riding the colt in the blue. Shortly before mounting their steeds, Stephanie and Shorty were given an envelope with top-secret information... the gender of Stormy and Kourtney Foster's soon-to-be-welcomed second child. Stormy is the son of Louisiana Downs horse trainer, Joey Foster and his wife Cheryl and happens to be a blacksmith himself, so it just made sense for a racing family to have a racing-themed gender reveal. Check it out!
Stephanie says she had a blast being a part of the gender reveal, even though she had her work cut out for her to let the 'blue' horse win. Judkins said, "I laughed when we came off the turn into the stretch, my filly dropped a gear and went to the front. I was like, "Momma we can't this time! It's a boy!" And she (the filly) was like, "I don't care what it is! I'm beating that guy!" I had to throw out the anchor at the 16th pole to let him get back by me. It was so fun to do."
Here's a great photo of the 'finish' and the winner's circle with the happy family by Louisiana Downs track photographer Ann Switalski.
25 Ways to Say You're From Shreveport Without Saying You're From Shreveport
Check Out the Top 10 Most Ghetto Towns in Louisiana
10 Best Places to Eat in Shreveport-Bossier City During the Independence Bowl
More From News Radio 710 KEEL