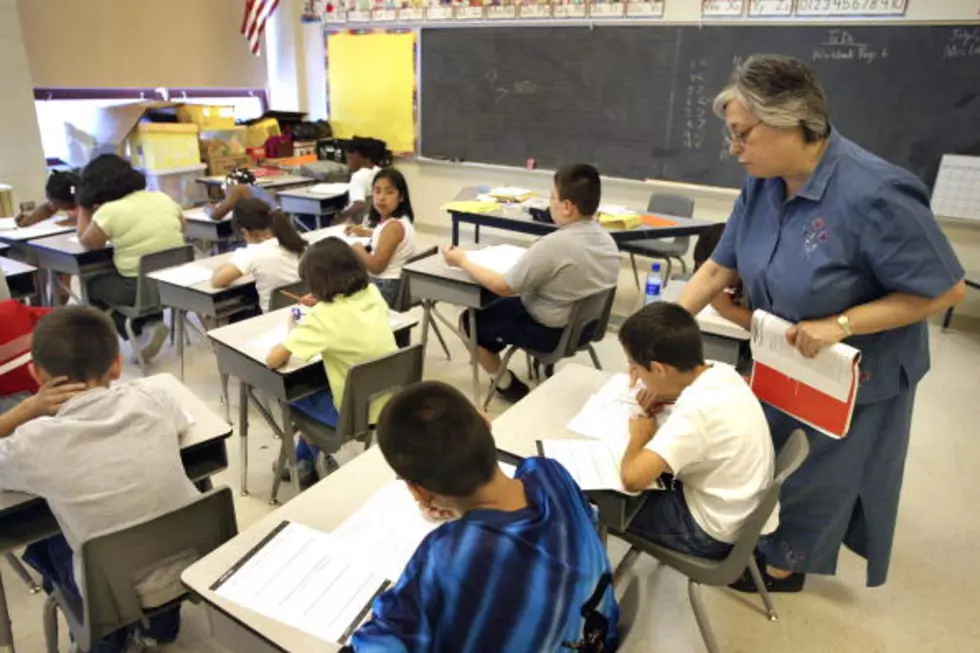 School Employee Attacked by Student With a Knife
Tim Boyle/Getty Images
A Bienville Parish student is under going a mental evaluation after attacking a school employee with a knife. According to the Bienville Parish Sheriff's Office, the school employee was taking the 11 year old girl home after teachers discovered a note that said the girl planned to do herself harm.
During the ride, the girl attacked the woman with a kitchen knife she had hidden. The female employee suffered minor and injuries including a cut that did not require stitches to the face. The girl was taken to Ochsner LSU Health Shreveport following a mental health evaluation by the parish coroner. At this time, it is not clear if the girl will face any charges.
However, the incident has raised questions about the school's policies. Bienville Parish Sheriff John Ballance said that if the school would have alerted the school resource officer, the situation could have been avoided.
Ballance says that the SRO would have contacted the Coroner's office, who would have called for an evaluation of the girl and taken control of the situation.
More From News Radio 710 KEEL