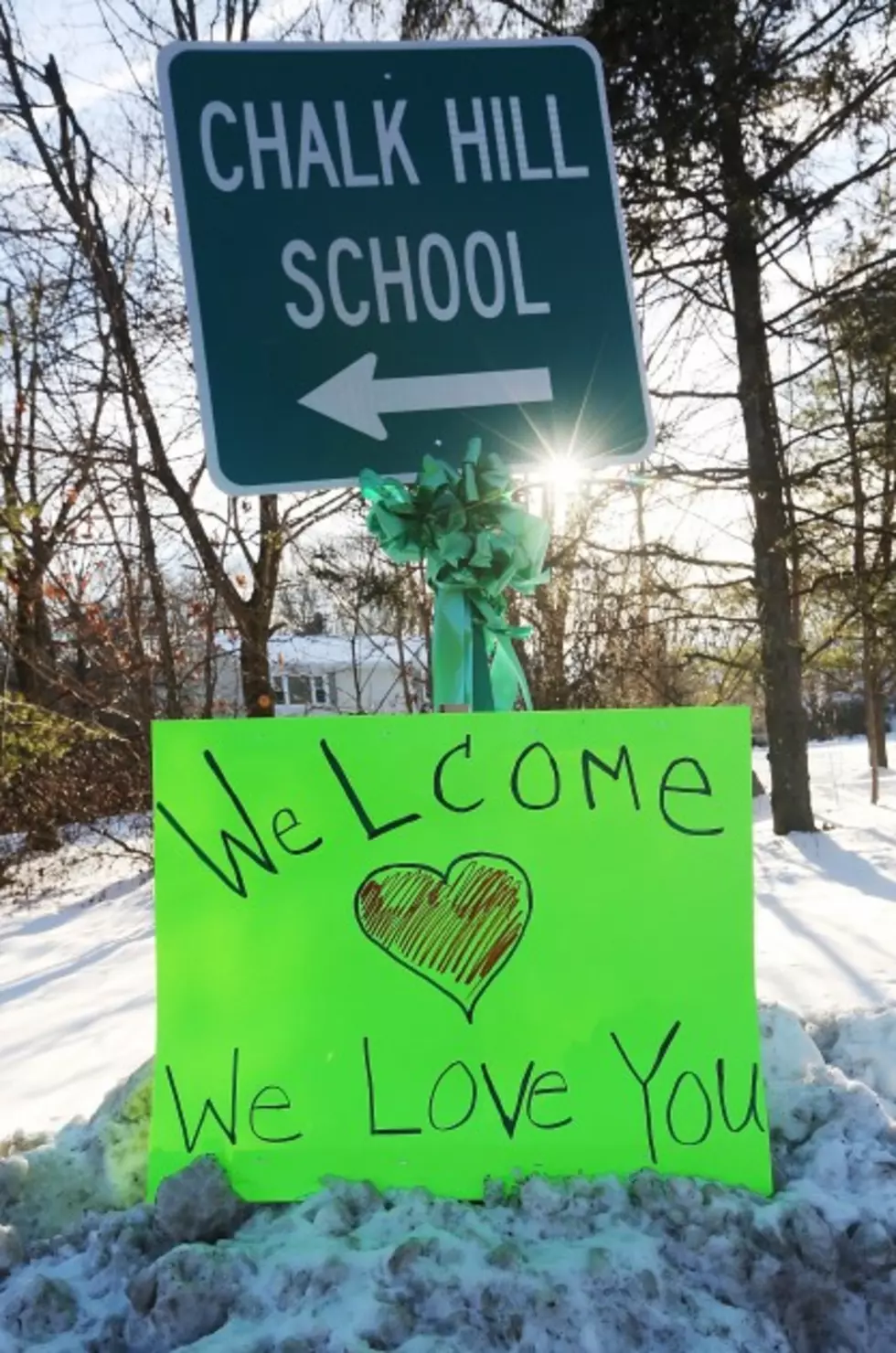 Sandy Hook Students Welcomed in New School [POLL]
Mario Tama, Getty Images
Students settled in at their old, familiar desks on Thursday but in a different school in a different town. For some parents, it was tough to let them go.
Sarah Caron, mother of a 7-year-old who went back to class, says "It's very hard to turn off the little 'What if?'"
Students, teachers and administrators were met by a large police presence outside their new school in the neighboring town of Monroe, where a middle school that had been shuttered for nearly two years was overhauled and renamed after their old school. Several police officers guarded the entrance and checked IDs of parents dropping off children.
More From News Radio 710 KEEL