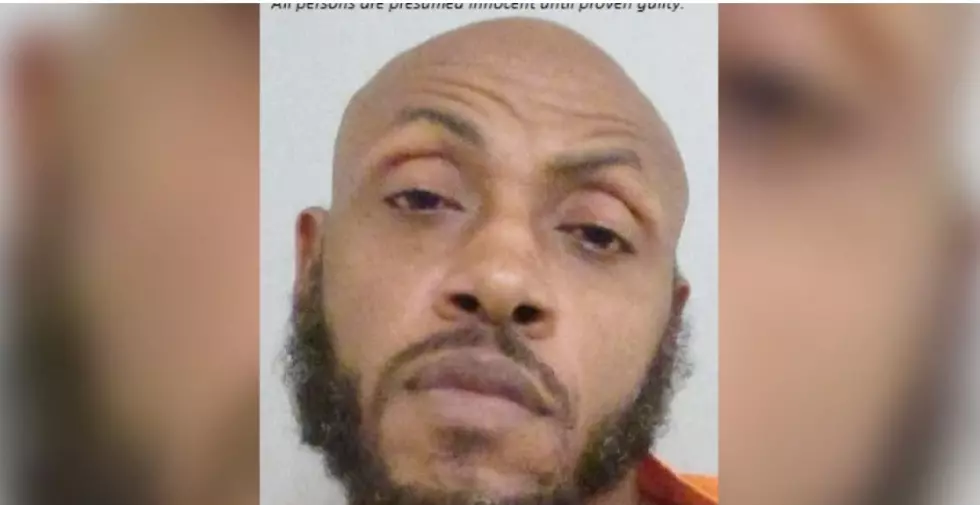 'Disturbing' New Details Uncovered in Rape Mystikal is Accused of Committing in His Prairieville Home
WBRZ
We are now learning "disturbing" new details about Mystikal's most recent sexual assault allegations that led to his arrest over the weekend.
WBRZ's investigative unit reported on the details they described as "disturbing" after combing through documents associated with the rapper's arrest on multiple charges including first-degree rape and false imprisonment.
Mystikal, real name Michael Tyler, has been accused of sexual assault twice in as many of the past two decades and new charges stem from an incident that reportedly took place at his home in Prairieville over the weekend.
The 52-year-old rapper is currently being held in jail without bond as of Monday afternoon according to WBRZ.
I want to warn you that the following details may be graphic or disturbing for some to read.
According to the arrest warrant, the incident happened this past Saturday involving "an acquaintance who was visiting" Mystikal's Prairieville home.
Documents obtained by WBRZ's investigative unit say that Tyler got very violent with the woman—punching, choking, and pulling her hair before taking her keys and phone away to "prevent her from leaving" after accusing her of stealing money.
The female victim told police she tried to locate the money in hopes that it would calm Tyler down but things only escalated from there including her discovery of a substance that officers believed to be meth. Tyler swapped back and forth between two extremely different moods according to the victim.
one moment berating her over the missing money and the next becoming "very apologetic" and asking her to pray with him.
The woman said Tyler then asked if he could "feel her." She refused.
When she refused, the victim was pushed onto a bed and forcibly raped.
Things only got more bizarre from there as documents state that Tyler once again demanded the missing $100 and gave the woman her phone back, demanding she pay him via CashApp.
While she was setting up the payment, Tyler allegedly took the phone back, entered the amount of $150 and sent the payment to himself.
The victim then received her phone back and was allowed to leave the Prairieville home belonging to Tyler. On her way out of the neighborhood, she called a friend and a meetup at a local Baton Rouge hospital was arranged. Once she got to the hospital, authorities were able to determine via a sexual assault kit that her injuries were "consistent with her description of the attack."
Tyler previously spent six years in prison stemming from an arrest over similar allegations in 2004. In that case, Tyler served time for sexually assaulting his hairstylist. Upon his release from prison, the rapper registered as a sex offender.
In 2017, Tyler turned himself into police after learning he had a warrant out for his arrest over an alleged assault that reportedly took place in a Shreveport casino—but those charges were eventually dropped and Tyler was released from jail on a $3 million bond.
According to WBRZ, Tyler's full list of charges includes first-degree rape, false imprisonment, domestic abuse battery (strangulation), simple robbery, and simple criminal damage to property.
See the full story here.
25 True Crime Locations: What Do They Look Like Today?
Below, find out where 25 of the most infamous crimes in history took place — and what the locations are used for today. (If they've been left standing.)
More From News Radio 710 KEEL