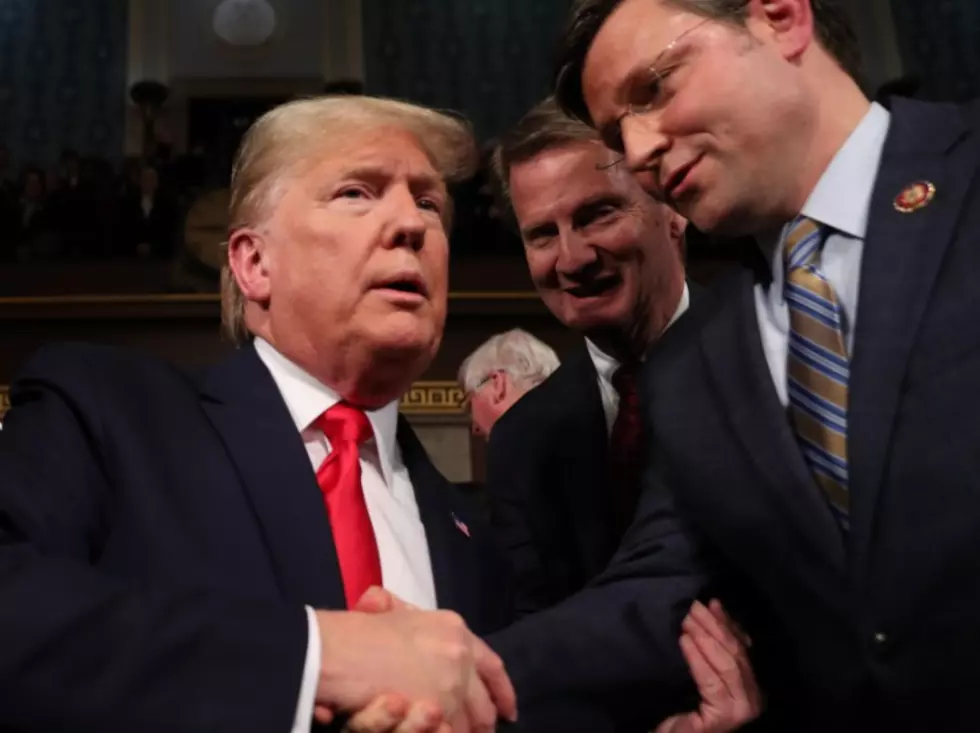 Mike Johnson: Trump Moving on Disaster Declaration for State [VIDEO]
getty images
Congressman Mike Johnson talks about President Trump's trip to Louisiana and his reflections on accompanying the Chief Executive on Air Force One.
The Congressman joined Trump Saturday as the President toured the areas of the state that suffered the greatest damage during last week's Hurricane Laura.
"I communicated to him on the plane," Johnson begins, "Mr. President, we're about to go to Lake Charles and witness some of the greatest devastation ever. We looked at a map. I said, 'Mr. President, the hurricane hit here, but we have the same level of devastation all the way up into my district.' It was really important to make sure that he knew that (the damage) wasn't isolated just to the coast."
"It is difficult to overstate the devastation there," the Congressman continues, describing the region, "It is so tragic. Thankfully, we have a hands on President who knows the people and was moved by what he saw and he moved immediately to make a major disaster declaration and that's the word you need to trigger all the federal aid. He did that for the six parishes that were most affected on the coast and up north ...and we'll be adding additional parishes as well."
And then Johnson describes the degree of damage to the areas he and the President toured. "Literally, every home and business is damaged. I didn't see one that wasn't touched. And we still have tens of thousands...that are without power, that are without basic services like water and sewer services. But one thing we do so well in Louisiana is pull together...and this shows the best of our character and our country."
Beatles Kids: Where are They Now?
More From News Radio 710 KEEL