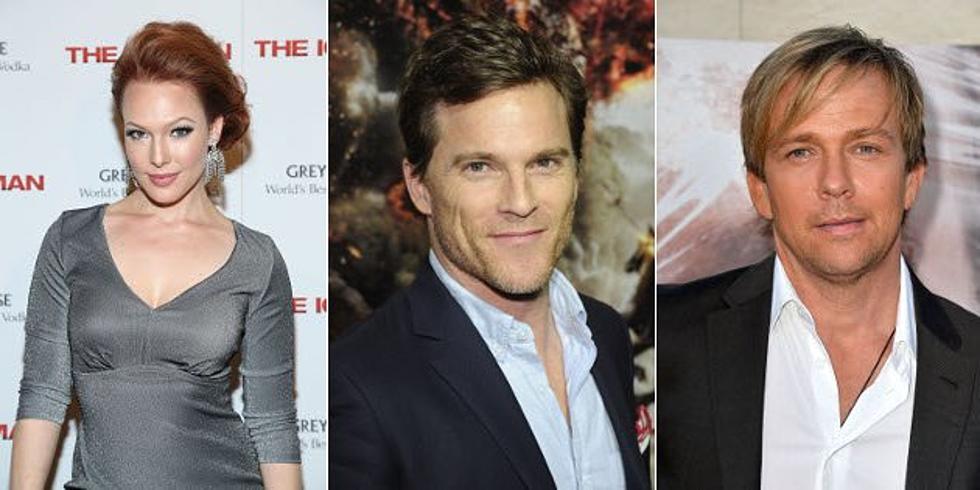 Meet the Cast of 'The Last Word,' Now Filming in Shreveport
Rob Kim, Larry Busacca, Frazer Harrison/Getty Images
The movie is based on the true story of 17-year-old Johnny Frank Garrett. The mentally-challenged Texas teen was convicted and sentenced for the rape, mutilation and murder of a 76-year-old nun. Garrett claimed his innocence up until his dying breath.
Sixteen years later, new evidence popped up suggesting Garrett was wrongfully executed.
Mike Doyle
Doyle is best known for the movies Green Lantern, P.S. I Love You and Rabbit Hole, and TV shows The Mentalist and Shameless.
Erin Cummings
Cummings has been in the TV show Mad Men, and in movies The Ice Man and Dark House. She's also a native of Lafayette, Louisiana, and a graduate of the University of North Texas with a degree in Journalism.
Sean Patrick Flanery
Sean Patrick Flanery has been in the movies The Boondock Saints, Powder and Saw 3D: The Final Chapter. He's also known for his role on the TV show Dexter.
Another well-known name in this movie is Peter Facinelli, who's listed as one of the producers. You might remember him as Dr. Carlisle Cullen from the Twilight saga, and from his role on the TV show Nurse Jackie, but I know his best as jock-bully Mike Dexter in Can't Hardly Wait.
He was also formerly married to Beverly Hills 90210 (the first go-round) star Jennie Garth. The two were officially divorced earlier this year.
According to his website, he's "excited to be teaming up with Film District to produce" the film. Its anticipated release date is summer of 2014.
If you're wondering where the filming is taking place, we do know that there's some going on around Fairfield Avenue, between Dalzell and Boulevard in the Highland neighborhood. Traffic will be interrupted in that area from 9 a.m. until 9 p.m. Thursday.
More From News Radio 710 KEEL