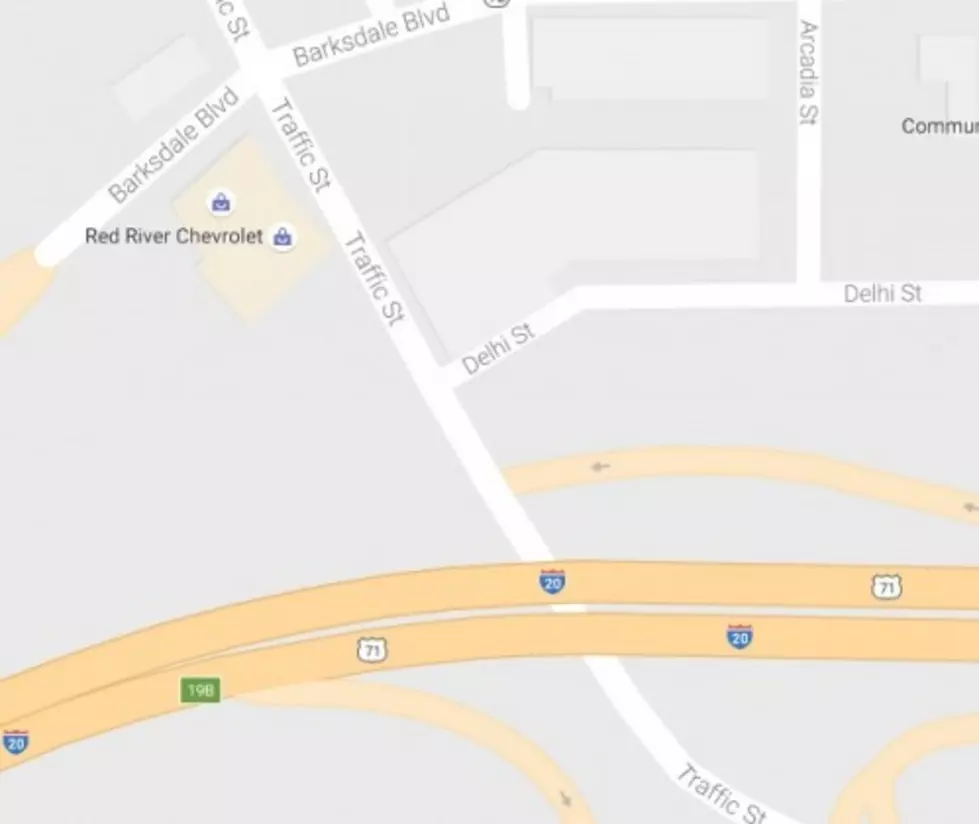 UPDATE: Man Dies, Woman Is Injured in Motorcycle Accident on I-20
Google Maps
UPDATE:  Bossier City police have released the names of Saturday night's motorcycle wreck on I-20.
Officers say 43-year-old John Newhart, Jr., of Bossier City was killed in the accident. 43-year-old Kimberly West of Benton remains hospitalized in critical condition. The wreck is still under investigation.
ORIGINAL STORY:  The investigation continues into an accident on I-20 Saturday night that left a man dead and a woman seriously injured.
Bossier City police say the accident happened at around 8 p.m. on I-20 near the Traffic Street exit. According to witnesses, a motorcycle with two people on it was headed eastbound on the interstate, when the driver lost control, causing his female passenger to fall off the bike.
The driver of the motorcycle stopped and attempted to assist his passenger, when both were hit by a car that was traveling in the eastbound, outside lane. Both the driver and passenger were seriously injured and were taken to a local hospital by emergency medical personnel.
The man was pronounced dead at University Health. The woman remains in the hospital, where she's listed in serious condition.
Eastbound lanes on I-20 at Traffic Street were shut down for a while while police conducted their investigation. They haven't released any names yet.
More From News Radio 710 KEEL