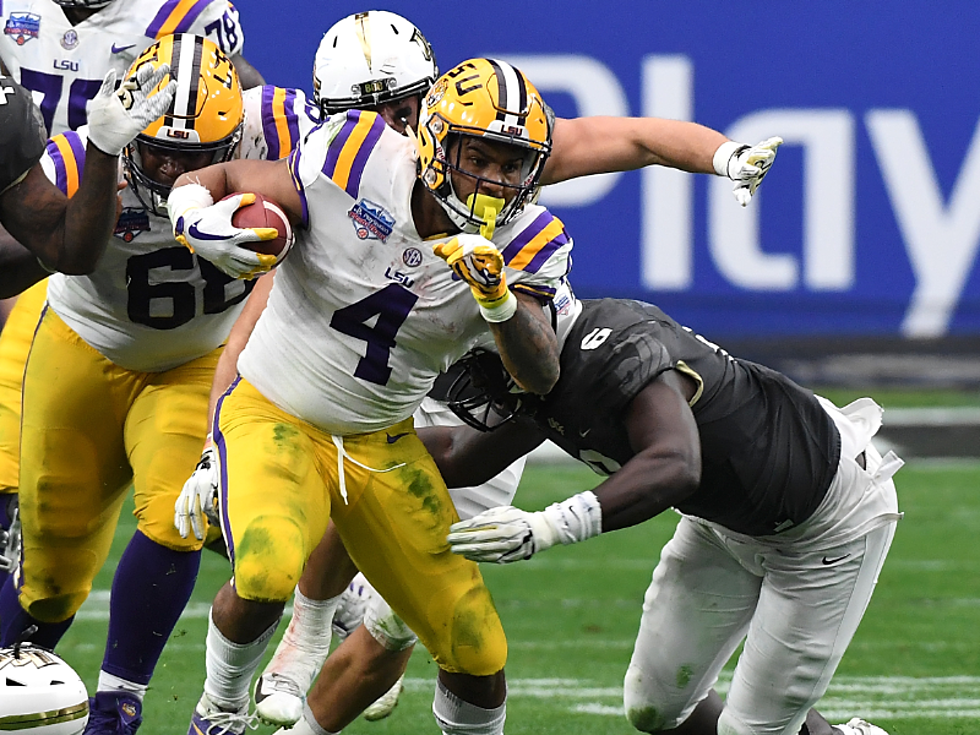 LSU Preident Wants Cut of Sports Gaming Cash
getty images
LSU President F. King Alexander says that is Louisiana legislators consider the legalization of sports gambling, they should also think about giving a cut of that cash to the university.
In an interview earlier this week, Alexander said that a portion of gambling money should go to the school to help pay for student-athlete programs or financial aid.
Details on Alexander's remarks from nola.com:
"Louisiana is already on track to offer online fantasy sports betting later this year once lawmakers approve a tax structure for it. Legislators may also put legal sports betting on the ballot for voters to consider in October and will have to build that tax structure as well.'
"Alexander said he has not talked to the legislators  who are pushing bills to make fantasy sports betting and sportsbooks at casinos available in Louisiana. He said he plans to approach them if their bills appear likely to pass.'
"The issue of how to approach sports betting was discussed last year at a meeting of Southeastern Conference university presidents, Alexander said. He expects it will come up again when the group gathers this year"
More From News Radio 710 KEEL