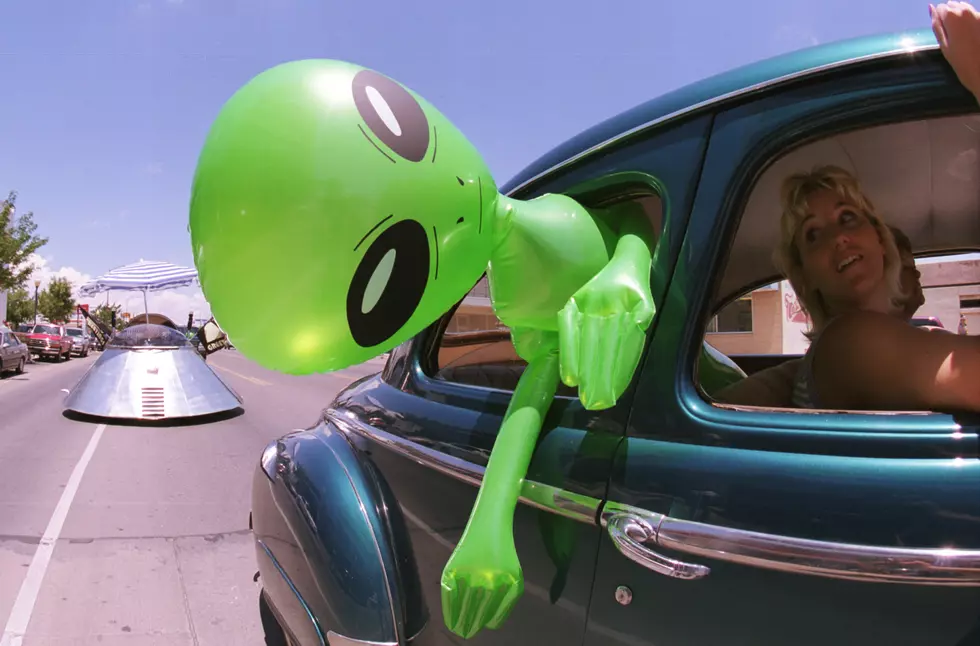 We're Shocked By Louisiana's National Rank For UFO Sightings
Photo by Joe Raedle/Newsmakers
Louisiana is a state full of stories about hauntings, monsters in swamps, curses, and other paranormal activities. But its not just what you find in old buildings, or dark swamps, there's a lot to be concerned with in the sky too.
Look, there have been plenty of stories about unidentified objects (you know, UFOs) in the skies over Louisiana, especially around Shreveport and Bossier City. Often its believed that Barksdale Airforce Base is responsible for this activity. Maybe not just the thought of experimental aircraft, but some believe that bases like Barksdale attract "otherworldly" visitors.
But is the activity reported around Barksdale, and across the whole state of Louisiana, enough to lock Louisiana in as one of the biggest states for UFO sightings? Not so much. In fact, Louisiana isn't even inside the top half of states.
These stats are tracked, and Louisiana's ranking isn't even close to where we expected, especially based on some of the stories you hear around Bossier City. But go ahead and check out the list for yourself, and see if Louisiana ends up where you expected:
LOOK: The states with the most UFO sightings
For each state, we've also included details of famous UFO sightings in that state. Of note is that almost three-quarters of all UFO sighting reports in the United States
occur between 4 p.m. and midnight
, and tend to peak between 9 and 10 p.m. Food for thought next time you're out scoping for alien life. Keep reading to see which states have had the most UFO sightings.
More From News Radio 710 KEEL