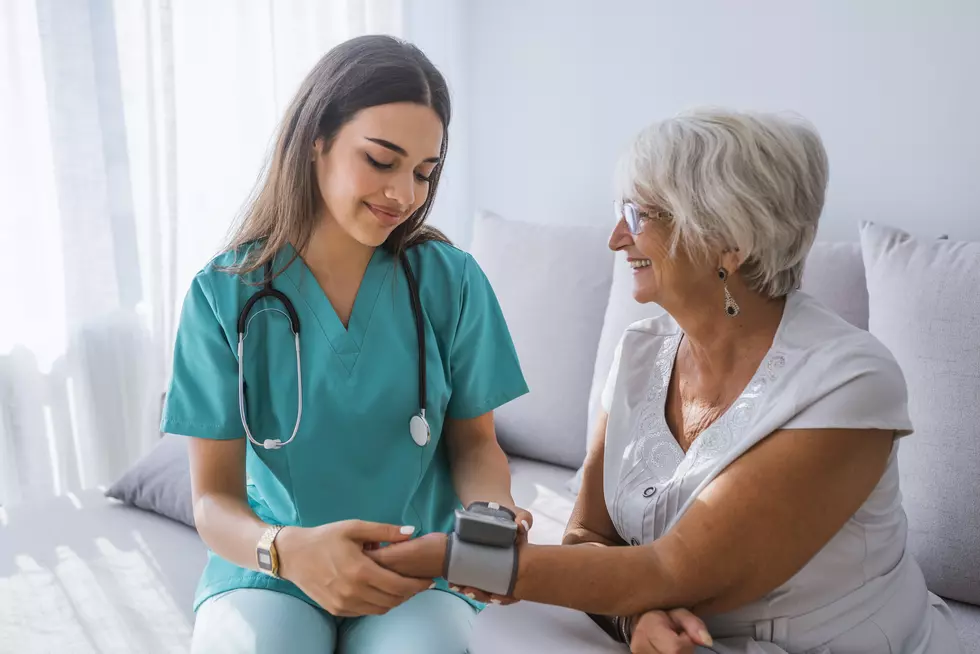 Louisiana is Facing a Nursing Shortage With Over 6,000 Openings
Getty Images/iStockphoto
If you're a recent high school graduate or you're looking for a new career, it looks like the biggest employment void in all of Louisiana is in the nursing industry.
According to a report from the Louisiana Radio Network, the governor's office is reporting that over 6,000 nursing positions are open in the state right now, and according to Steve Nelson, Dean of LSU Health Sciences Center School of Medicine in New Orleans, that deficiency is only going to get worse.
Nelson said, "Within the next three to fours years, there's going to be about a shortage of two to three thousand nurses in the hospitals so this pandemic has just accentuated this problem."
He added that the pandemic has really fueled that fire as the increased workload for those health care professionals has them completely worn out.  Nelson adds, "When this first came around no one knew what was happening, how best to treat these patients. In Louisiana, we always step up when there's a crisis, and now a lot of them are just exhausted and have low morale."
Considering what Nelson has stated, it would appear that the pandemic picture for health care professionals has been dismal at best, so it's easily understood how these dedicated people could feel the stress of their increased need.
However, as the passage goes, "This too shall pass."  And for those interested in providing this life saving service to others, a nursing career can be extremely rewarding. Personally, I know lots of men and women in the health care industry and all of them make a very comfortable living and enjoy the personal satisfaction of knowing they truly make a difference.
So, if it sounds like something that might be in your wheelhouse, now would be a good time to look into pursuing nursing as a career. I'm nearly certain that you won't have any trouble finding a job once you've completed your training.
With this many openings, it reminds me of the old fisherman's proverb, "You've got to fish where the fish are."
READ MORE: See 50 remote jobs that can pay well
50 Most Popular Chain Restaurants in America
YouGov investigated the most popular dining brands in the country, and Stacker compiled the list to give readers context on the findings. Read on to look through America's vast and divergent variety of restaurants—maybe you'll even find a favorite or two.
More From News Radio 710 KEEL