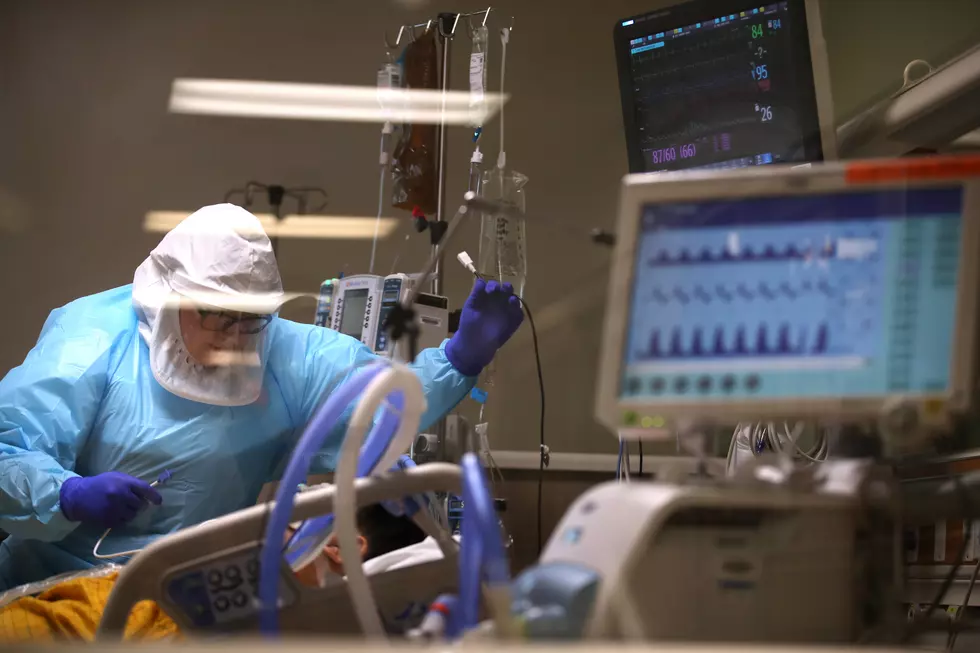 Louisiana Hospitals in Desperate Need of More Healthcare Workers
Photo by Justin Sullivan/Getty Images
In an article from the Louisiana Radio Network, Louisiana State Health Officer Dr. Joe Kanter has called into question the quality of healthcare that patients can currently expect from fifty hospitals across the state.
Kanter says that under the current burden of the overwhelming load of COVID patients, these hospitals have stated they can no longer adequately provide care in their facilities.
The root of the crisis is lack of manpower. And due to that shortage, these fifty hospitals have formally requested state help in getting additional health care workers
Consider what he's just said. Fifty hospitals are outright telling us that the care one might receive at their facility is not adequate. And who wants just "adequate" care to begin with? When we, or our loved one, is in the hospital, we want the absolute best care that any facility has ever provided. But apparently, right now, it's just not possible. And this extends to patients of all forms. Not just COVID patients, but victims of accidents, cancer patients, new births, you get the picture.
According to Kanter, "We are doing the best that we can to meet those needs but there is not a magic supply of respiratory therapists and nurses waiting to come here."
Some staggering statistics which highlight just how big the issue has become are shared in the original article from the Louisiana Radio Network:
Roughly 1% of the state's population has been infected in the last two weeks and the number of COVID-related hospitalizations spiked faster than it ever has before, now sitting at a record high above 2,400.
Kanter added, "Emergency departments are very busy, wait times are long, and hospitals are having to triage patients in the emergency department to the best of their ability", so those who might only be suffering minor symptoms or just need a COVID test, should avoid emergency rooms.
READ ON: See the States Where People Live the Longest
Read on to learn the average life expectancy in each state.
LOOK: Stunning animal photos from around the world
From grazing Tibetan antelope to migrating monarch butterflies, these 50 photos of wildlife around the world capture the staggering grace of the animal kingdom. The forthcoming gallery runs sequentially from air to land to water, and focuses on birds, land mammals, aquatic life, and insects as they work in pairs or groups, or sometimes all on their own.
More From News Radio 710 KEEL