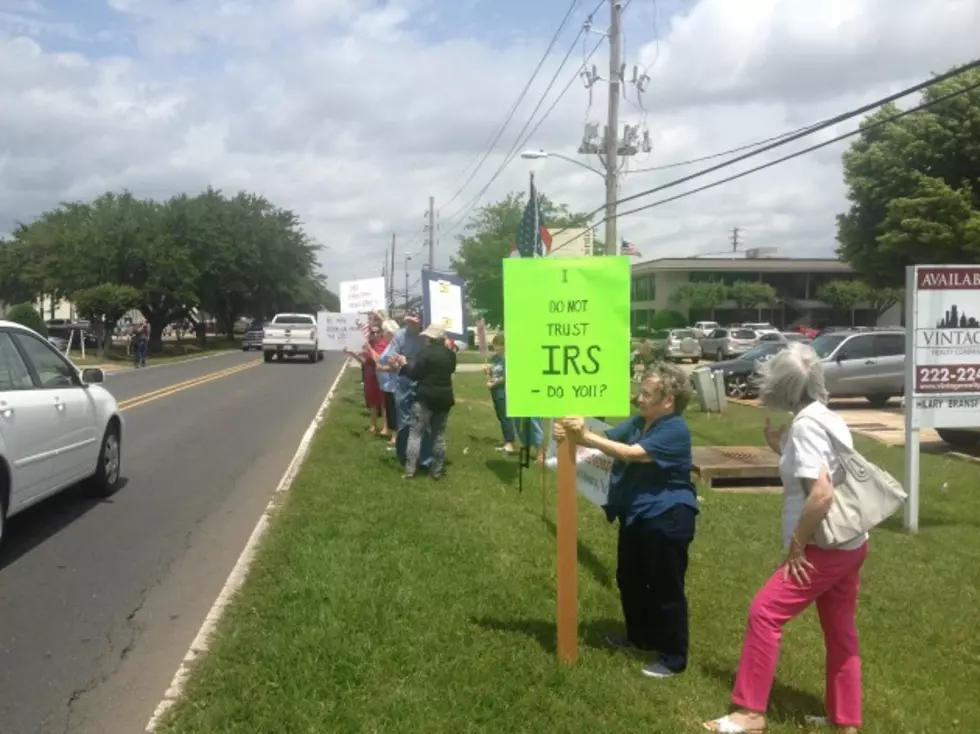 Local Tea Party Organizers Hold Protest at Shreveport IRS Office [VIDEO]
Erin McCarty, 710 KEEL News
Shreveport's IRS office on Knight St. was the site of a local Tea Party protest today. Members of the Red River Tea Party rallied to show their disdain for the federal tax organization's biased treatment of Tea Party and other right-wing groups.
Tea Party protesters have also converged on IRS offices across the nation today to protest what they say has been unfair scrutiny by the federal agency in reviewing applications for tax exempt status.
The former head of the Internal Revenue Service went to Capitol Hill to give lawmakers their first opportunity to question the man who ran the agency when agents were improperly targeting tea party groups.
Lawmakers want to know why former IRS Commissioner Douglas Shulman didn't tell Congress that agents had been singling out conservative political groups for additional scrutiny when they applied for tax-exempt status even after he was briefed. The Senate Finance Committee has launched a bipartisan investigation into the matter.
Watch a clip of the Shreveport IRS office protest
More From News Radio 710 KEEL