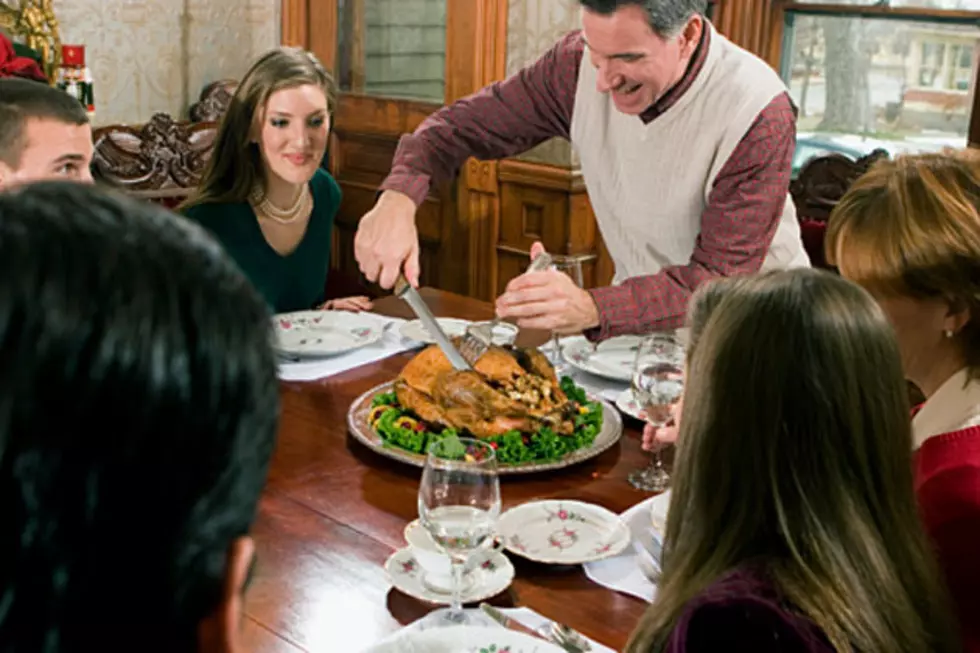 Let's Change Thanksgiving to Black Friday Eve [OP-ED]
Purestock
Imagine a not-too-far-away parallel universe where Americans choose not to celebrate Thanksgiving, but instead Black Friday Eve.  Where the holiday is not about giving thanks, but rather preparing for the marathon shopping the next day.  What would that look like?
Imagine a holiday where families gathered together on the fourth Thursday of every year to prepare themselves for the greatest shopping day celebrated by all: Black Friday.  Family members travel from remote parts of the nation to visit friends and family for a day of feast before the great holiday.
They see friends and family they likely haven't seen all year, revel in the memories of the last time they all met and all that has changed since.
While the large Black Friday Eve meal is prepared, other family members gather around the television to watch the Macy's Black Friday Eve Parade, featuring all of the products and characters you and your children will want to buy the next day during Black Friday.
Soon after, the focus turns to the great lineup of football games of America's favorite teams, all of which you will be buying some merchandise from the next day as well.
And while being amused by the successes or are drowning in the sorrows of your team of choice, a finely prepared meal graces the table and you and your family begin to feast.
The gluttony of food will prepare the family for their trek to their favorite retailers to get great deals on Christmas gifts.  Some in the family will want to rest up after the meal, others still have some more football to watch.  But soon, the whole reason one celebrates Black Friday Eve begins: shopping.
The family is fueled up.  Wallets are packed.  The SUV with extra storage space is fueled up as well and primed to go.  It's Black Friday time.
It's like an adult-version of trick-or-treating.  The hunt begins for the elusive special deals.  Forget all you have given thanks to and for, you have no problem fighting for that last rare Barbie doll on aisle 15 or that 55-inch HD television in the back of the store.
After a long night and day of non-stop shopping, parking lot mayhem, and the pushing, shoving, and hostile negotiating, the holiday finally comes to an end with Nat King Cole and Michael Buble serenading the family in the SUV as you trek back home.
While this parallel universe may be little absurd, how far is it from the holiday we currently celebrate called Thanksgiving?
More From News Radio 710 KEEL