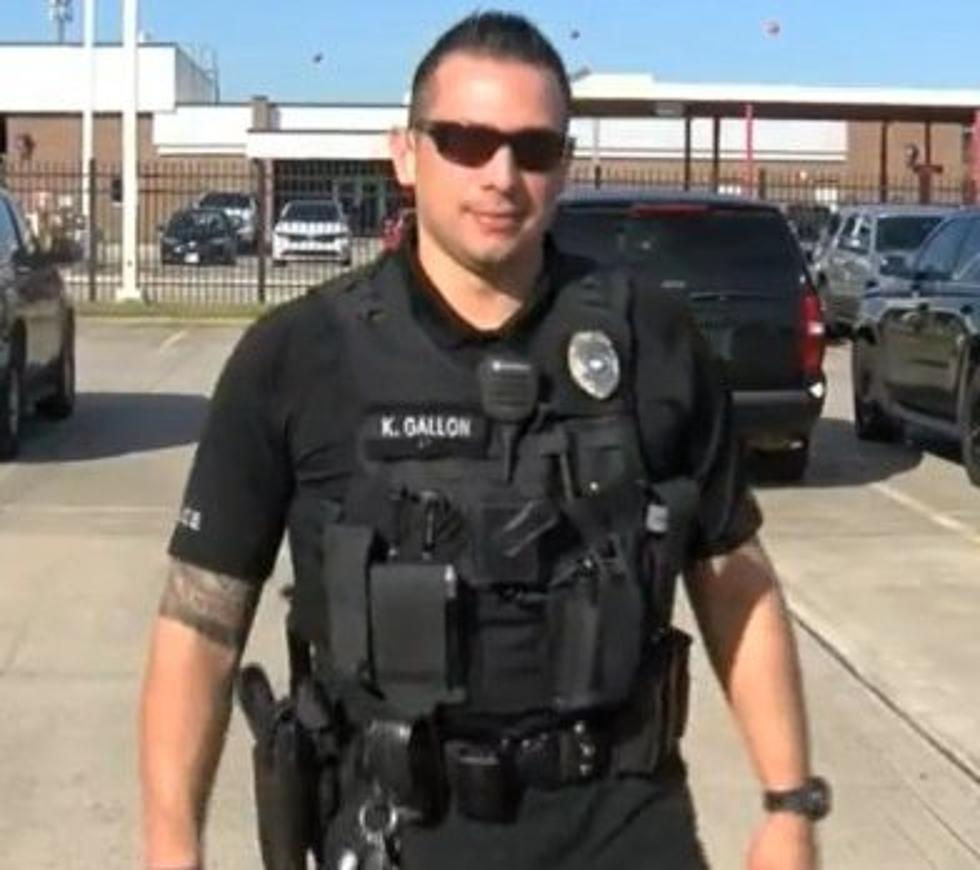 Give Blood in Honor of Bossier City Police Officer Kenny Gallon
Bossier City, LA Facebook
Giving blood saves lives! This is your chance to become a hero just like one of Bossier City's finest, Officer Kenny Gallon.
What happened to Bossier Police Officer Kenny Gallon?
On Tuesday, May 2nd, 2023, Bossier City Police Officer Kenny Gallon's life was changed forever. That morning, Officer Gallon was shot four times in the line of duty by a criminal who was fleeing murder charges in Alabama and who was in the act of 'allegedly' robbing the Valero gas station on Industrial Drive off of I-20 in Bossier City, LA. That criminal is now in custody on charges of attempted robbery, murder, and attempted murder. Meanwhile, Officer Gallon has recovered from his injuries, but he'll always carry the scars and the memories of that fateful day.
The Shreveport-Bossier City, LA community stepped up in support of Officer Gallon.
Since then, our community has come together to support Officer Gallon and his family, holding fundraisers, benefits, and even bass fishing tournaments. It just so happens that Officer Gallon has touched a lot of lives. The folks from The Cajun Asian posted on Facebook about the first time they met Officer Gallon and what an honor it is to know him, saying 'At one of our very first food truck gigs, he was there waiting in line for food when he noticed us having issues with our generator. Kenny came over to see what was going on, figured out the issue, and without us knowing (while we were serving guests) he ran to the nearest store to grab a spark plug & came back to save the day.'
That seems to be just the kind of guy Kenny is; helpful and caring by all accounts. We hope you can continue to help support Kenny.
How can I help support Officer Kenny Gallon?
That's easy! All you have to do is roll up your sleeve. Lifeshare Blood Center and the Bossier City Police Department are holding a blood drive in honor of Officer Kenny Gallon this Saturday, July 1, 2023, from 11 am – 4 pm at the Bossier Police Department. Donors will receive a t-shirt and gift card from Raising Cane's. Remember, blood supplies go down in the summer, often when it's needed most.
Best Shreveport-Bossier City, LA Restaurants For Summer of 2023
These are the top-rated restaurants in the Shreveport-Bossier City, LA area via Yelp! heading into summer 2023.
Best Happy Hours in Shreveport-Bossier
You Can Find These 8 Film Location Markers In Shreveport
More From News Radio 710 KEEL