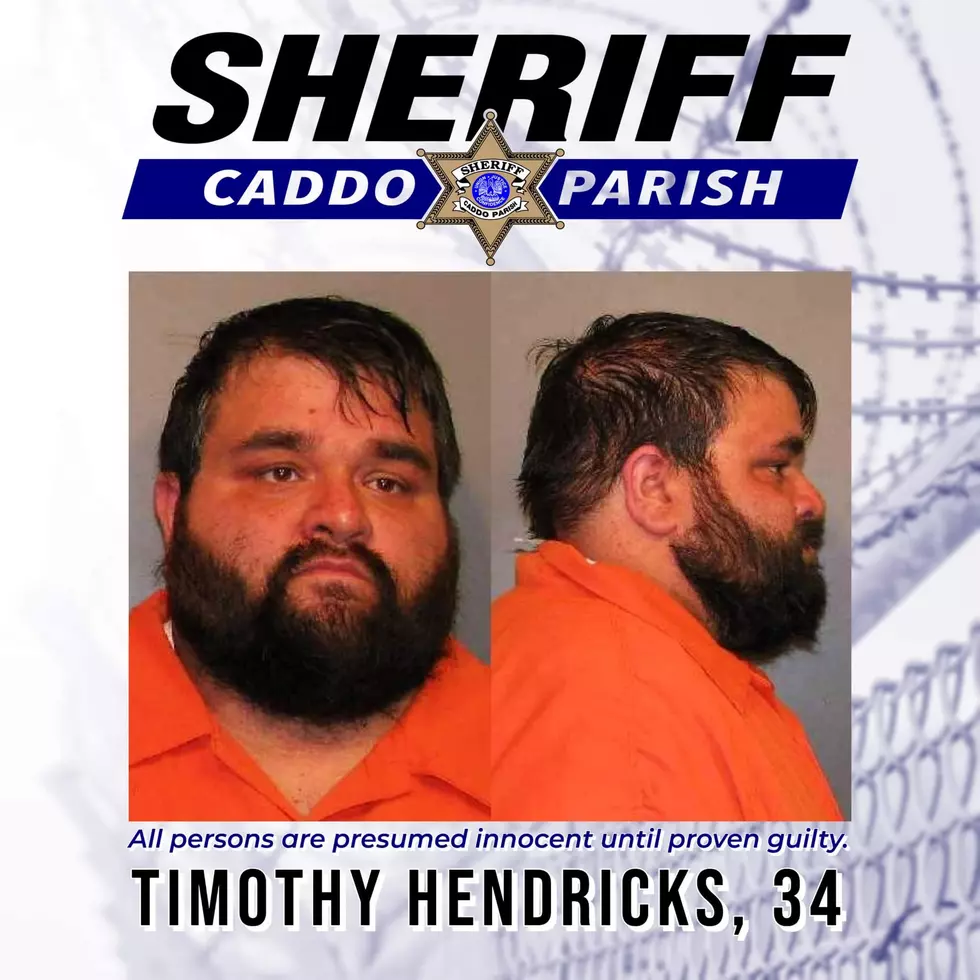 Keithville Man Arrested for Possesion of Child Pornography
CPSO
Caddo Parish Sheriff's Office detectives arrested a repeat offender, registered sex offender in Keithville after finding child pornography in his possession.
Caddo Parish Sheriff Steve Prator said in September of this year, Caddo Sheriff's detective Jared Marshall began his investigation after the National Center for Missing and Exploited Children, (NCMEC) reported that 34 year old Keithville resident Timothy Hendricks was suspected of being in possession of Child Sexual Abuse Material.
Detectives followed up with a search warrant on November 9th at Hendrick's residence located in the 6400 block of Peacock Trail in Keithville.  After further investigation, Hendricks was later arrested and booked into the Caddo Correctional Center.  Hendricks is charged with four counts of pornography involving juveniles.
Hendricks had already been previously convicted in 2010 on federal charges related to possession of materials involving child pornography.
Detectives stated this is an ongoing investigation and Hendricks could be facing more charges as evidence warrants.  The Caddo Parish Sheriff's Office reminds everyone to reach out if you have any knowledge of any crime, especially crime against children. Call the Caddo Parish Sheriff's office at 318 675-2170
12 Kids Have Disappeared In Louisiana Since August 1st, 2022
Caddo Parish Violent Offenders For October 2022 (Mugshots)
The following photos are those who were booked to Caddo Correctional Center in the month of October 2022. Some of these inmates have already been released, and some have yet to go to trial. All those pictured are considered innocent until proven guilty.
More From News Radio 710 KEEL