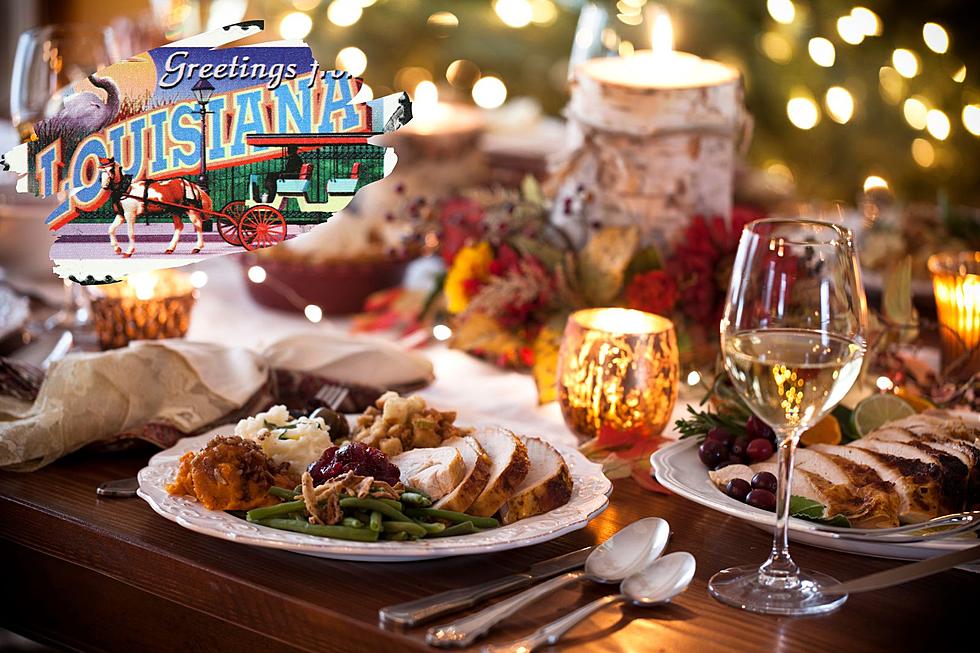 Hosting the Perfect Louisiana Thanksgiving: Top 5 Must-Haves
Canva
As Amazon Associates, we earn on qualifying purchases.
As with anything in Louisiana, holidays are celebrated a little bit differently here than anywhere else. We think it's a point of distinction and class that we do things a little bit differently than the rest of the country! That's why I decided to find some great deals on Amazon for you to peruse in case you're looking to change up your dinner this year or to help out if you're from out of state and want to try some classic Louisiana favorites!
Fried turkey is one of my personal favorites for Thanksgiving! Please, just remember to thaw the bird BEFORE you throw it in the fryer!
Shrimp and grits are one of my all-time favorites! I had it once in New Orleans served in a martini glass. It's the perfect way to class it up for your Thanksgiving table!
In other parts of the world, people will ask you to pass in the salt. In Louisiana, we ask you to pass the Tony's!
If you've never had shrimp and crawfish stuffed Turducken, you aren't living.
How about some crab cakes for a change of pace? You can never go wrong with Zatarain's!
The Differences Between Thanksgiving Down South And Up North
There are a number of differences between Thanksgivings down here than those above the Mason Dixon line and we've listed several of them.
Put the 'Thanks' in Thanksgiving with Our Top 10 Thanksgiving Bible Verses
18 Things That You Shouldn't Say at the Thanksgiving Table
Ah, Thanksgiving! When families come together all over Minnesota, Iowa, Wisconsin, and Illinois to give thanks and eat a whole bunch of food. It's usually all fun and smiles unless that ONE family member who has no filter decides to show up. You just never know what they will say and unfortunately, that's the problem! To help alleviate any unnecessary drama this year, just text your family member that causes issues with their mouth and pass along this list of "Things NOT to Say at the Thanksgiving Table".
Gallery Credit: Jessica Williams
LOOK: Here Are the 25 Best Thanksgiving movies of all time