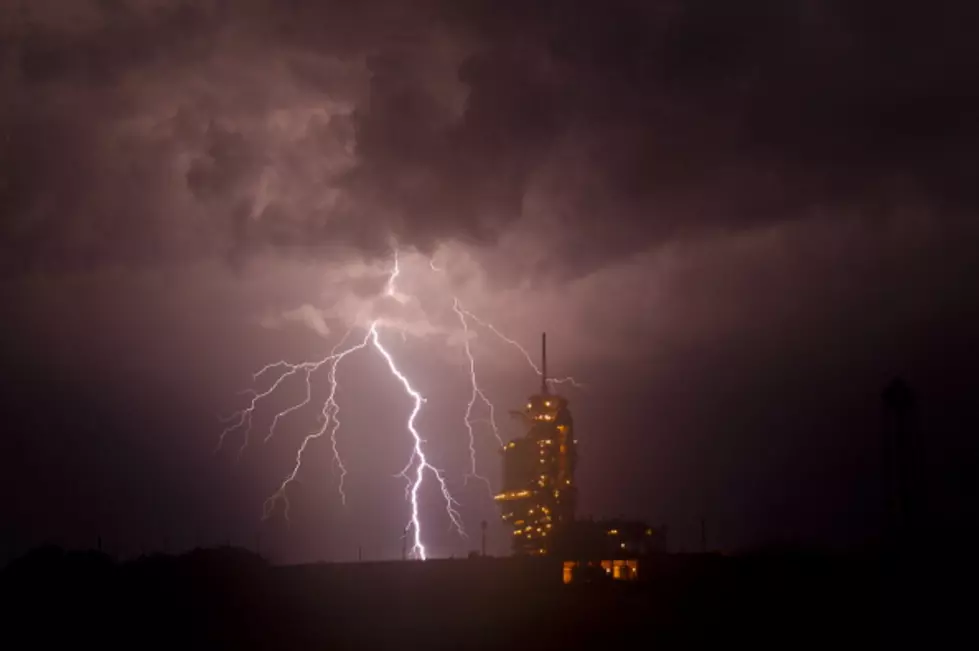 Tornado, Flash Flood & Thunder Storm Warnings in Effect
Getty Images
Strong storms are once again moving into the area. The storms could produce heavy rain, hail and possible tornadoes. The National Weather Service has issued several warning for the storm including a Flash Flood Watch, a Severe Thunder Storm Warning and a Tornado Watch.
According to the Shreveport National Weather Service, a Flash Flood Watch is in effect  "for the southern half of Northeast Texas, all of Northern Louisiana and South Central Arkansas from 2 pm this afternoon until 7 am Thursday. Widespread one to three inch rainfall amounts will be possible later today through tonight with isolated higher amounts. The ground remains saturated from recent rainfall thus, the increased flash flooding threat."
There are several areas around town that flood from rains much less severe than the ones we're expected to receive today. If you have to be on the roads, exercise extreme caution. Safety experts say a vehicle can be swept from a road way due to just an inch of standing water.
The Thunder Storm Warning is in effect from now until 2 pm. The Tornado Watch is in effect until 5 pm this evening. The NWS says that our area could experience hail and extreme wind damage.
As the storm progresses, we will keep you up to date on any and all weather alerts.
KEEP READING: What to do after a tornado strikes
More From News Radio 710 KEEL