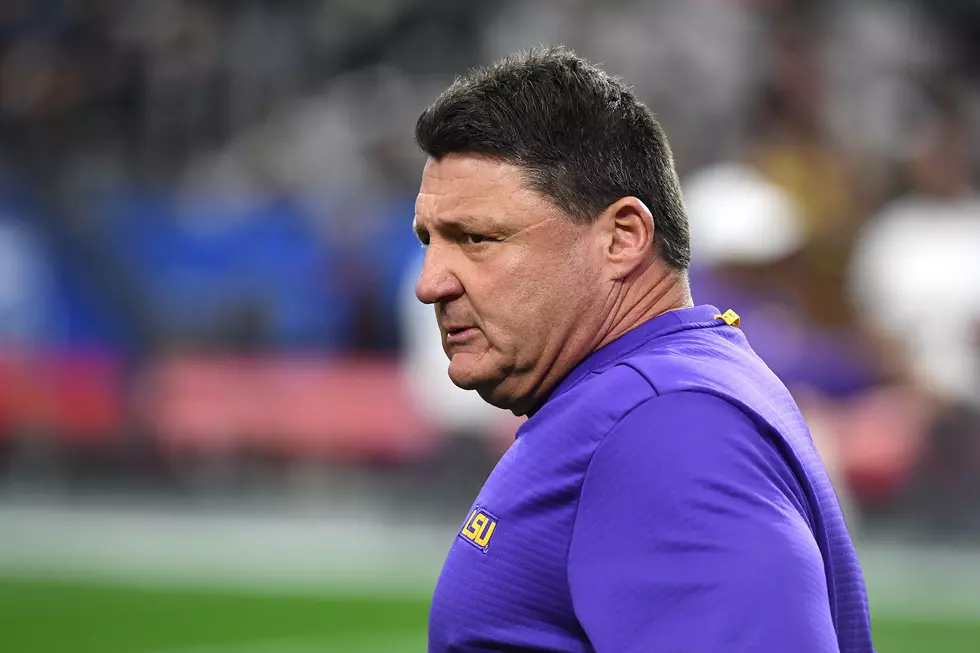 Ed Orgeron: "Roll Tide What? F*** You!" [VIDEO]
Getty Images
NSFW language from our favorite football coach.
To say that emotions were riding high would be an understatement following LSU's monumental win over Alabama. LSU did what so few teams have done before... They rolled into Tuscaloosa and slayed the beast, beating the Crimson Tide in front of their home fans.
Following the game, coach Ed Orgeron was literally in tears on televsion, proclaiming his love for his team, his school, and his state.
Naturally, the passion really came out behind closed doors as Coach O talked to his team in private following the win. An LSU player, who no doubt will be punished for filming and publishing the private moment in the locker room, live streamed Coach O's speech on Instagram.
In the clip, you hear Coach O scream that LSU will beat Alabama's you-know-what every time they meet from here on out. He follows that up with an instant classic, shouting, "Roll Tide what? F*** YOU!"
You can see the clip below, but once again, very NSFW language.
More From News Radio 710 KEEL