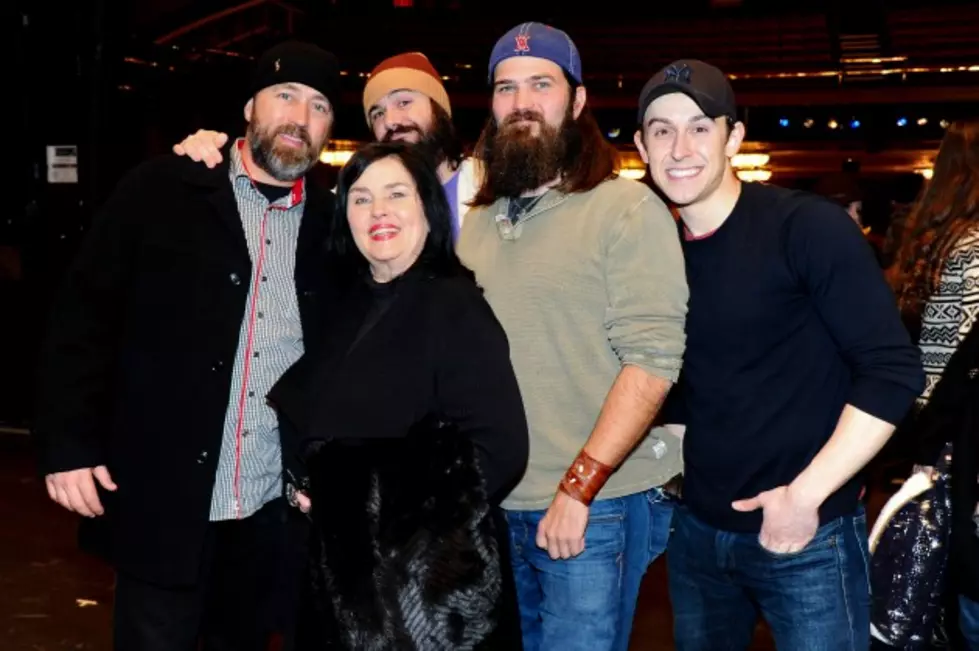 Duck Dynasty Season 5 Premiere Draws 8.5 Million Viewers
Rommel Demano/Getty Images
About 8.5 million viewers saw Duck Dynasty's season 5 debut Wednesday, but that's 28% less than the season 4 premiere.
In August, the West Monroe-based reality show grabbed 11.8 million viewers in its season 4 premiere, the highest ratings the show has ever gotten.
LSU mass communications professor Tad Odell told the Louisiana Radio Network to not be concerned about the smaller number.  He said that the season 4 premiere didn't have much competition, making it easier to score a better rating.
There was some controversy before the current season premiered Wednesday.  Comment by the show's patriarch Phil Roberston regarding homosexuals caused a stir, and even a temporary suspension by A&E, but fans are still supporting the program.
Odell said the positive and negative attention might have brought in more fans to the program or just curious onlookers.  However, Odell said the 8.5 million viewers shows the program still has a very strong following.
More From News Radio 710 KEEL