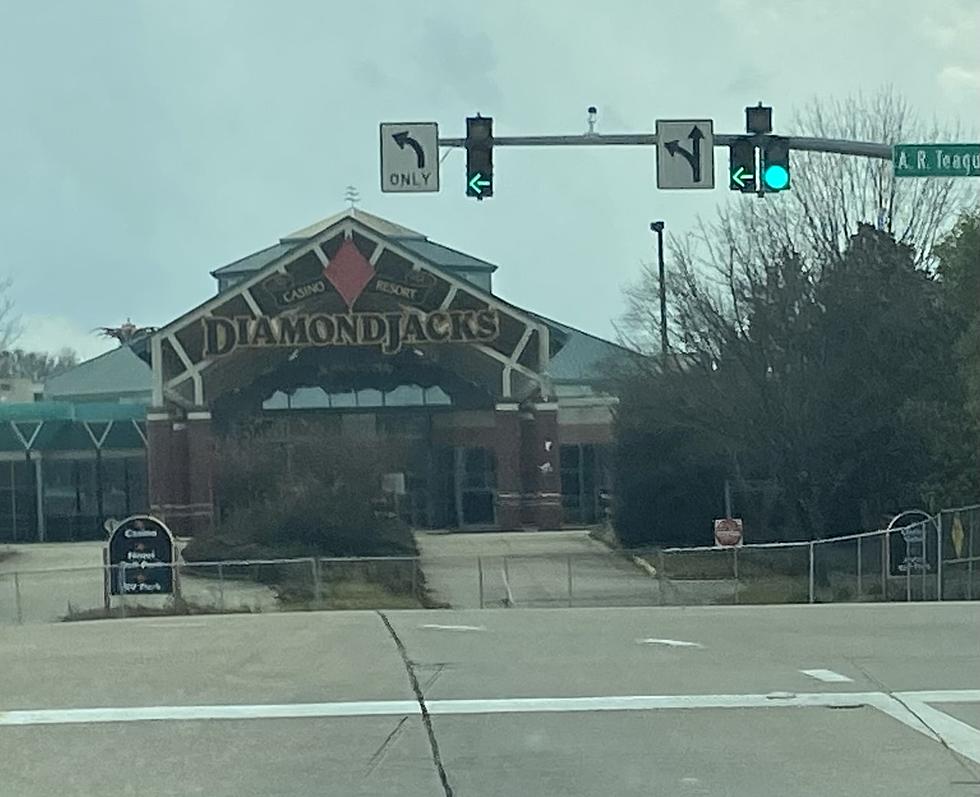 What's Going to Happen with Diamond Jacks in Bossier City?
Erin McCarty
Diamond Jacks Casino in Bossier City will be getting a major facelift and will stay in Bossier City. That's the message we get from the gaming control board chairman. Foundation Gaming is putting together a plan to buy the facility and make it a land based casino and do away with the riverboat. The Mississippi company does have to go through background and suitability checks and then present the plan to the Louisiana Gaming Control Board. That presentation could happen at the June meeting.
Board Chairman Ronnie Johns tells KEEL News it will likely be next summer or fall before the casino could be back open to gamblers, but he says they are definitely planning to keep the casino in Bossier City.
What Other Casinos Does Foundation Operate?
Foundation Gaming operates the Fitz Casino and Hotel in Tunica, Mississippi just outside of Memphis. The also operate the Waterview Casino and Hotel in Vicksburg, Mississippi.
Johns says Foundation has a buy/sell agreement with P2E the current owner of Diamond Jacks in Bossier City. The price tag for that deal has not yet been disclosed. But Foundation has pledged to do a major renovation to the existing property and convert it to a land based casino and move the riverboat out. Johns says this will include fully remodeling the 500 room hotel, the restaurants and the parking garage.
Johns says Foundation is committed to buying it and help grow the casino market in Bossier City. He adds that the worst case scenario would have been for the license to be surrendered and the vacant property in Bossier City would be abandoned.
KEEL News asked Johns when the new casino could be open. He says it will not likely be ready to open until the summer or fall of next year.
20 Lowest Paying Jobs In Shreveport
What Jobs Are Up for Grabs at Shreveport's Amazon Plant?
More From News Radio 710 KEEL