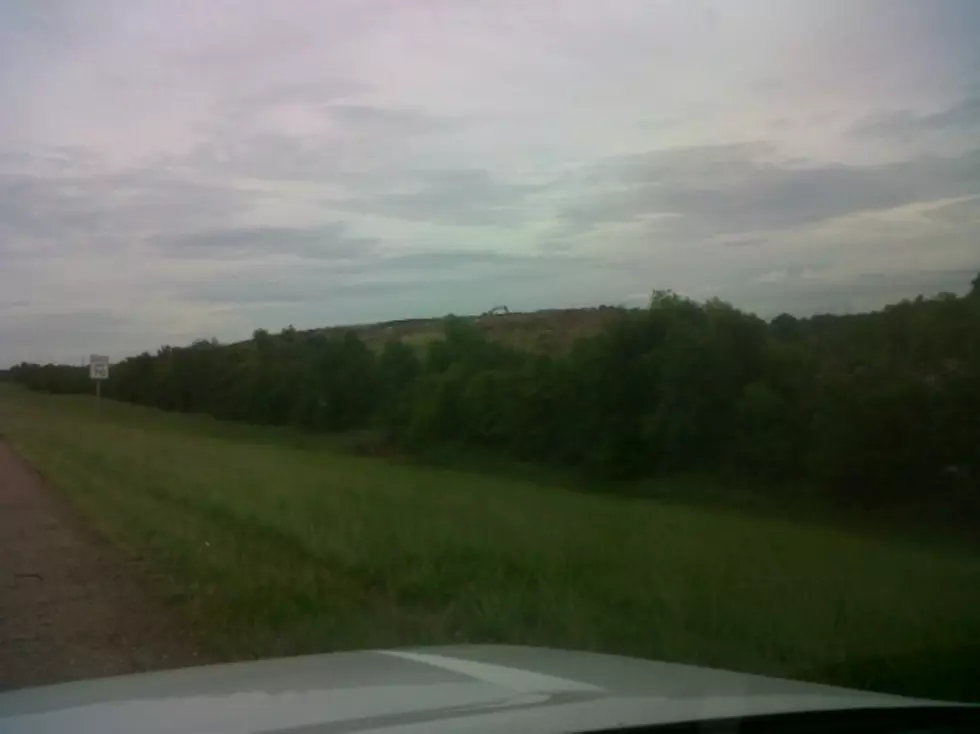 DEQ Orders Harrelson Landfill Closed
photo by John Lee, KEEL News
The Department of Environmental Quality has issued an "Order to Close" to Harrelson Materials Management.  
It requires HMM to extinguish the fires that are burning there and then close its Russell Road landfill in Shreveport.  That landfill has been the subject of numerous complaints from area residents and the city for many years.
After consulting and coordinating with the State Fire Marshal's Office, DEQ has also approved a Fire Mitigation Plan, submitted by Harrelson, to be implemented in conjunction with the Order to Close.  Both the closure order and the mitigation plan are to be completed in accordance with the amended DEQ Declaration of Emergency and Administrative Order issued today (August 7th).
Under the DEQ plan, the landfill is to be disassembled, the subterranean fires extinguished, and the waste returned to the landfill and covered with soil in compliance with state solid waste regulations.  The work will be overseen by DEQ personnel who will visit the site daily.
DEQ officials estimate the fire mitigation should be completed in about six months. Closure may take several months to complete and will be followed by a monitoring period after the landfill is capped.  The plan also has provisions for extensions, but the company must request them in writing.
More From News Radio 710 KEEL