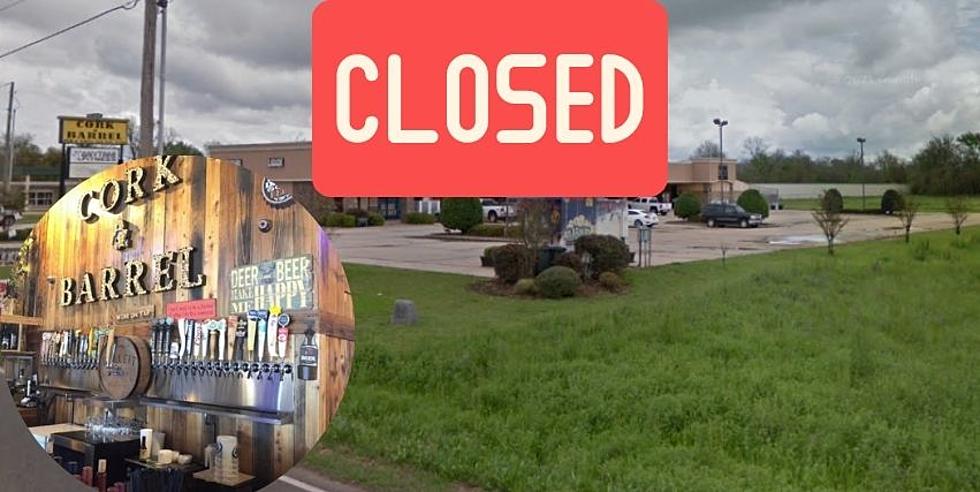 A North Bossier Restaurant Favorite Is Calling it Quits
Via Google Maps, Cork & Barrel Facebook and Getty Images
There Have Been Rumblings About a North Bossier Restaurant Closing Its Doors.
At first, I thought it was just a classic case of the North Bossier rumor mill. Why lie I love rumors more than the average person so I leaned in to find out more. Why was Cork & Barrel calling it quits? Although I have never been to eat at Cork & Barrel restaurant I have heard great things.
The Restaurant Always Seems Busy When I Drive-By.
Maybe that is what caught the eye of successful Ark-La-Tex businessman David Alvis? According to a Facebook post from the owners of Cork & Barrel they claim they sold it to a "great business owner" and someone who saw potential in their restaurant.
Does This Mean Au Gratin Potatoes and Delicious Steak is Hitting the Menu?
We sure hope so. So far nothing has been said by Silver Star, but just know that we know, and we are so excited to have the Silver Star goodness in north Bossier.
Here is What the Owners Had to Say About the Change of Hands on Facebook.
"Well it's official, Silverstar are now the new owners of Cork & Barrel!! I couldn't be more happier that a great business owner- David Alvis saw the potential in our Restaurant and is going to take it to another level!! We THANK all our wonderful employees for all their hard work and dedication, we could not have done it without them, we have been through thick & thin and they stood by us!! It's happy and sad, but we know that David will take care of them just like we did, not just like employees, but family!!! This is not a goodbye, we will not be strangers, can't wait to sit on the other side off the table!! I also want to thank ALL our loyal customers and friends for all your support, we couldn't have done it without you all either!!! See you all soon!! The Stapa's"
Top 10 Things Louisiana Visitors Have to Eat When Visiting
The Best Wings in Shreveport-Bossier
The 13 Best Fried-Chicken Joints in Shreveport/Bossier
Anybody with half a brain can fry chicken, but that's not what we're interested in here - we're looking for the best! These are the masters of southern-style yard-bird in our neck of the woods.
More From News Radio 710 KEEL