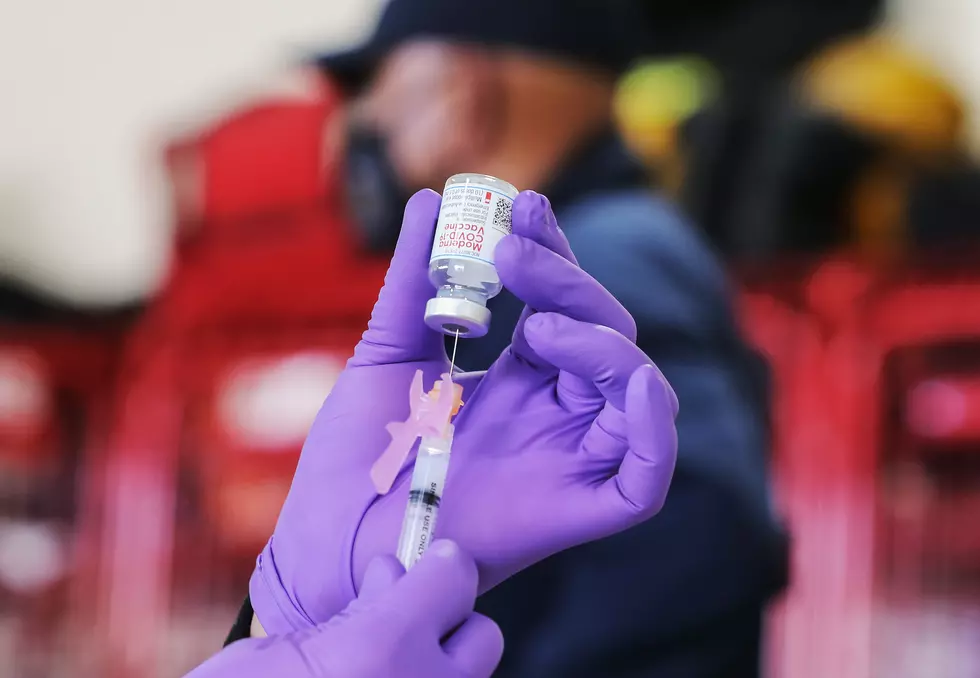 CDC Recommends Pause of Use of J&J Vaccine
Mario Tama/Getty Images
The use of the Johnson & Johnson vaccine is being stopped out of "an abundance of caution". There is not timeline yet for when the vaccine will be available again.
The CDC reports:
As of April 12 they are are reviewing data involving six reported U.S. cases of a rare and severe type of blood clot in individuals after receiving the J&J vaccine. In these cases, a type of blood clot called cerebral venous sinus thrombosis (CVST) was seen in combination with low levels of blood platelets (thrombocytopenia).
The report says all of the cases of blood clots are in women between the ages of 18 and 48. The doctors say the symptoms typically happened between 6 and 13 days after getting the shot.
Experts say the cases of blood clots appear to be extremely rare. If you have gotten the Johnson & Johnson, you should lookout for the following symptoms:severe headache, abdominal pain, leg pain, or shortness of breath.
All Johnson & Johnson vaccine clinics are suspended until further notice.
Businesses Shreveport's Lost Through the Years