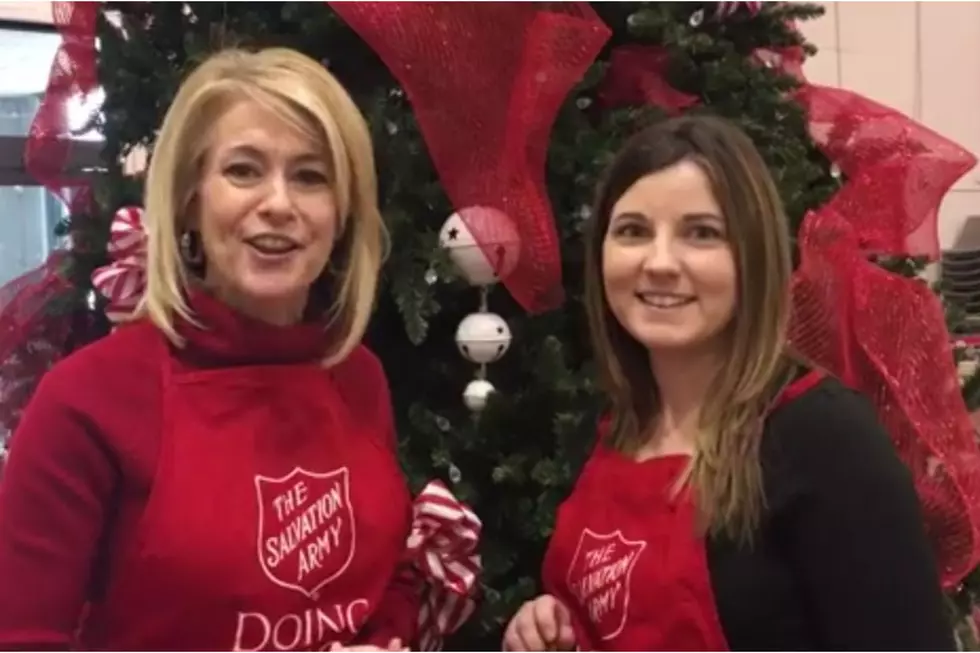 Caddo & Bossier Schools Go Head-to-Head in Red Kettle Challenge
YouTube via BossierSchools
Tomorrow's the big day -- Caddo and Bossier Parish Public Schools are participating in the 2nd annual Red Kettle Challenge.
Students, employees and family members will be out at local business in their respective parishes, ringing the Red Kettle bells to raise money for the Salvation Army during its holiday campaign.
Caddo is hoping to steal the title, while Bossier is looking to defend its bragging rights. All-in-all, it's for a great cause -- helping those less fortunate residents experience the joy of Christmas. The two districts combined raised more than $8,600 during last year's one-day effort, which the Salvation Army says was a new kettle record. They're hoping to exceed that amount this time.
Bell-ringing will take place from 10 a.m. to 6 p.m. Saturday, December 10, so be sure to head out and support your school district. Here's the list of locations for each parish:
Walmart at 2536 Airline Drive
Kroger at 1050 George Dement Blvd
Kroger at 4100 Barksdale Blvd
Walmart Neighborhood Market at 4000 Barksdale Blvd
Brookshire's at 6280 LA 3 in Benton
Brookshire's at 1125 Hwy 80 East, Haughton
Sam's Club - Youree
Walmart - Merch - BK Industrial
Walmart - Food - BK Industrial
Walmart - Food- Blanchard
Walmart - Merch - Blanchard
Walmart - Food - Pines Rd
Walmart - Merch - Pines Rd
More From News Radio 710 KEEL