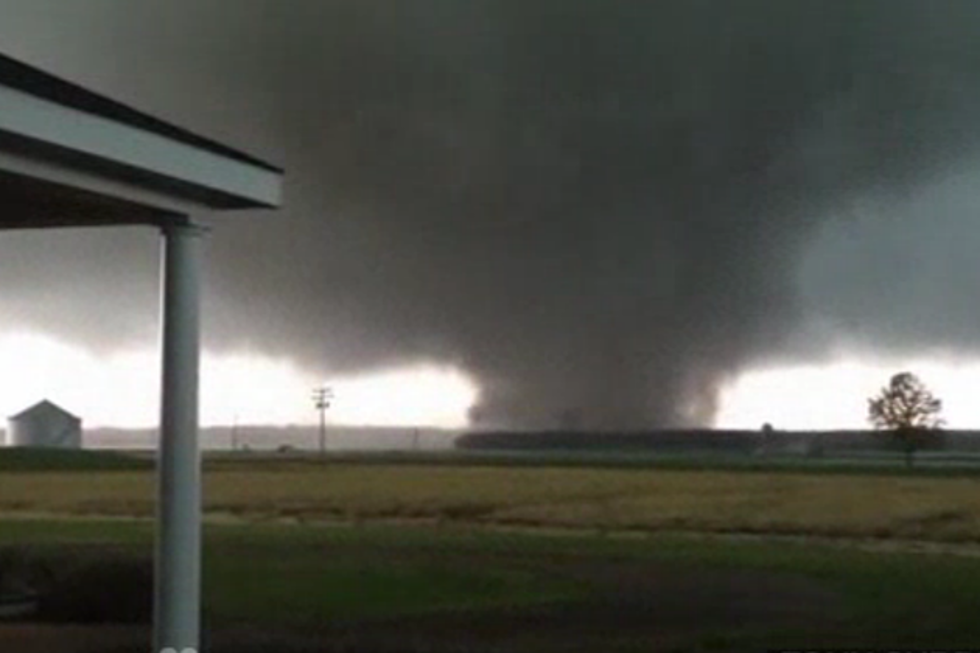 Brutal Storms Rip Through South and Midwest, Killing 3; Now Headed East
This tornado touched down in eastern Mississippi. (NBC)
A very strong spring storm dumped ice and snow throughout the Midwest on Thursday, and tornadoes tore through much of the South. The storm is now heading for the East Coast.
Three people were killed during these events, many more were injured, and the property damage is extensive. The full breadth of the harsh weather stretched from the Gulf Coast to Canada and from Missouri to Maine.
The governor of Missouri, Jay Nixon, declared a state of emergency after wind gusts reached 100 miles per hour in the town of Sullivan and two tornadoes were reported in Hazelwood. South Dakota was hit with up to two feet of snow. In Minnesota, an ice storm knocked out power and damaged trees and homes, leading Governor Mark Dayton to call in the National Guard.
The National Weather Service has issued an alert regarding the storm's eastward movement:
The cold front that has been marching across the country this week is now approaching the east coast, which will bring much cooler temperatures for this weekend. Ahead of the front, a round of heavy rainfall with embedded thunderstorms is likely from Florida to the northeast U.S., and mixed wintry weather is also expected for parts of the great lakes and into northern New England where the air is cold enough for that. Most of the wintry precipitation should be over in the New England region by Friday night.