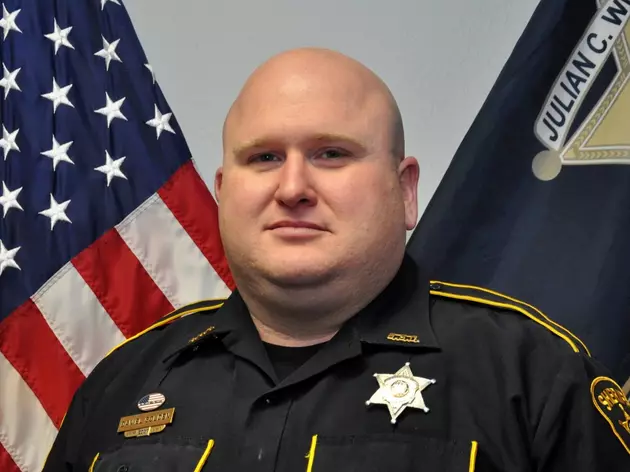 BPSO Deputy Hurt in Morning Crash
via BPSO
A Bossier Parish Sheriff's Deputy was seriously hurt after being struck by a vehicle Thursday morning. Deputy Daniel Golden, a School Resource Officer, was directing traffic outside of Platt Elementary.
This is the message we received from Bossier Parish Schools Superintendent Scott Smith:
SRO directing traffic in front of Platt Elementary was struck by another vehicle. He is in serious condition with injuries but expected to survive. We have counselors to talk to kids close to him and may have seen the accident.  SRO's name is Daniel Golden, a very popular SRO.
It is being reported that Golden suffered a broken leg and head trauma. Deputy Golden is said to be in serious yet stable condition. Golden is expected to make a full recovery from his injuries. The driver of the car was taken in for questioning, but as of this time, no charges have been filed.
Sheriff Julian Whittington said the following about the accident, "I ask that you keep Deputy Golden and his family in your thoughts and prayers as he begins a road of recovery in front of him." Whittington went onto say, "School zone safety is something our deputies take very seriously.I encourage all motorists to pay careful attention as we protect the lives of our children, teachers, parents, and deputies."
Golden has served as a Bossier Deputy since 2013.
More From News Radio 710 KEEL