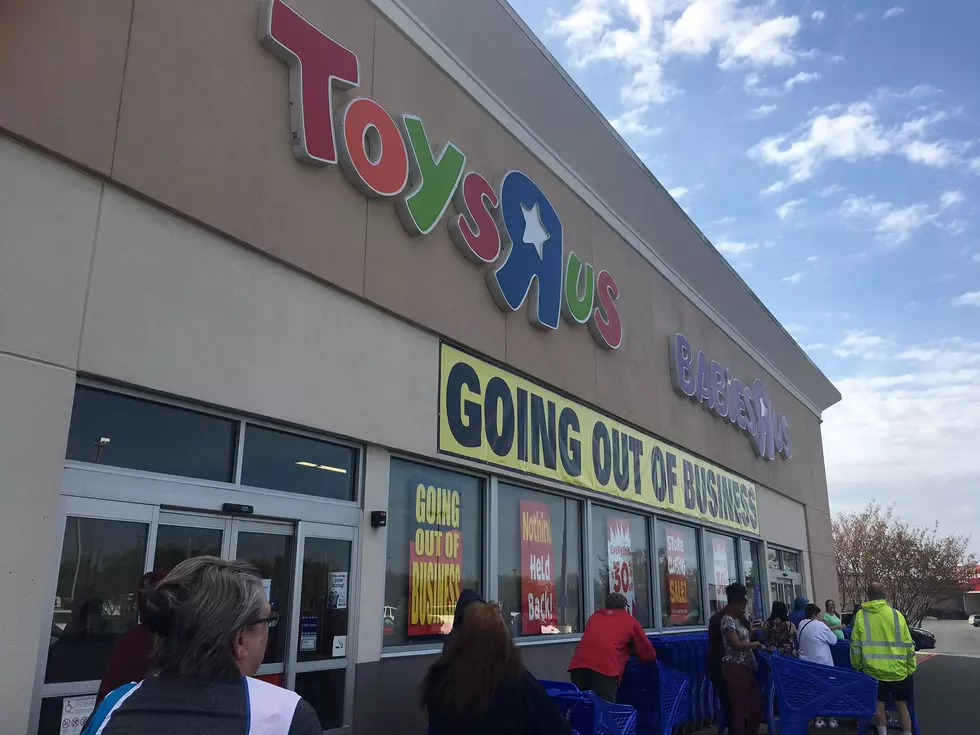 Bossier Toys R Us Posts "Going Out Of Business" Banner
Photo Courtesy of Micheal Byrnes
After weeks of guessing, and confusion, the Bossier City Toys R Us location started their "Going Out of Business" sale this morning.
Dozens of shoppers grabbed carts, and spaces in line, before doors opened this morning at the store on East Texas Street, right in front of the Pierre Bossier Mall. Employees had hung their "Going Out of Business" banner, as well as multiple signs explaining the sale and terms. Shopper Michael Byrnes shared his pictures from this morning with us.
All week long, debates have been raging on social media over whether or not the Bossier location would be included in the closures. Every other comment on posts claimed to have some inside knowledge of the locations current situation, varying from "Bossier's store isn't closing at all" to "their sale will start in April" with multiple different variations. But this morning, all of that was cleared up as the store began their sale.
However, shoppers looking for "insane" discounts might feel let down, as most of the discounts appear below the 15% mark
It appears the same discounts are being posted on the Babies R Us side of the store as well
The discounts will likely increase as time moves on, but the inventory will also change as that occurs. There's also a chance for large discount retailers to come in and buy big back stock amounts. So there's not firm rules with any of this.
All we know right now, is that after much debate online, the store has started their closing process.
More From News Radio 710 KEEL