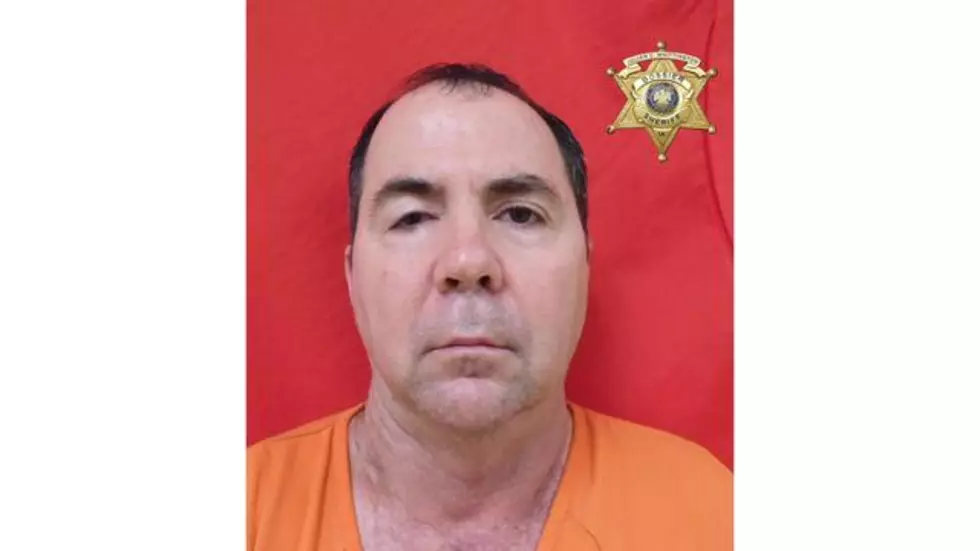 Bossier Man Arrested for Raping and Abusing Three Girls
via Bossier Sheriff's Office
The Bossier Sheriff's Office has arrested Daniel Hedrick for allegedly raping and abusing three pre-teen girls. According to investigators, Hedrick sexually abused one of the victims for a number of years. The alleged abuses and crimes took place at several locations throughout Bossier Parish over the course of 10 years.
Hedrick has been charged with first degree rape, crimes against nature and two counts molestation of a juvenile. He is being held at Bossier Max on a  $2.75 million bond.
Sheriff Julian Whittington says that sexual abuse will not be tolerated in Bossier Parish and praised the girls for being brave enough to come forward and tell their stories.
"I can only imagine how painful this is for these girls to come forward and talk about the horrific things they endured with this man. But their courage in telling their story helped us properly investigate this case, bring charges against this man, and help start the healing process for these girls. He will not harm then any longer."
Whittington urges any other minors who have been abused to find a trusted adult and contact law enforcement.
More From News Radio 710 KEEL