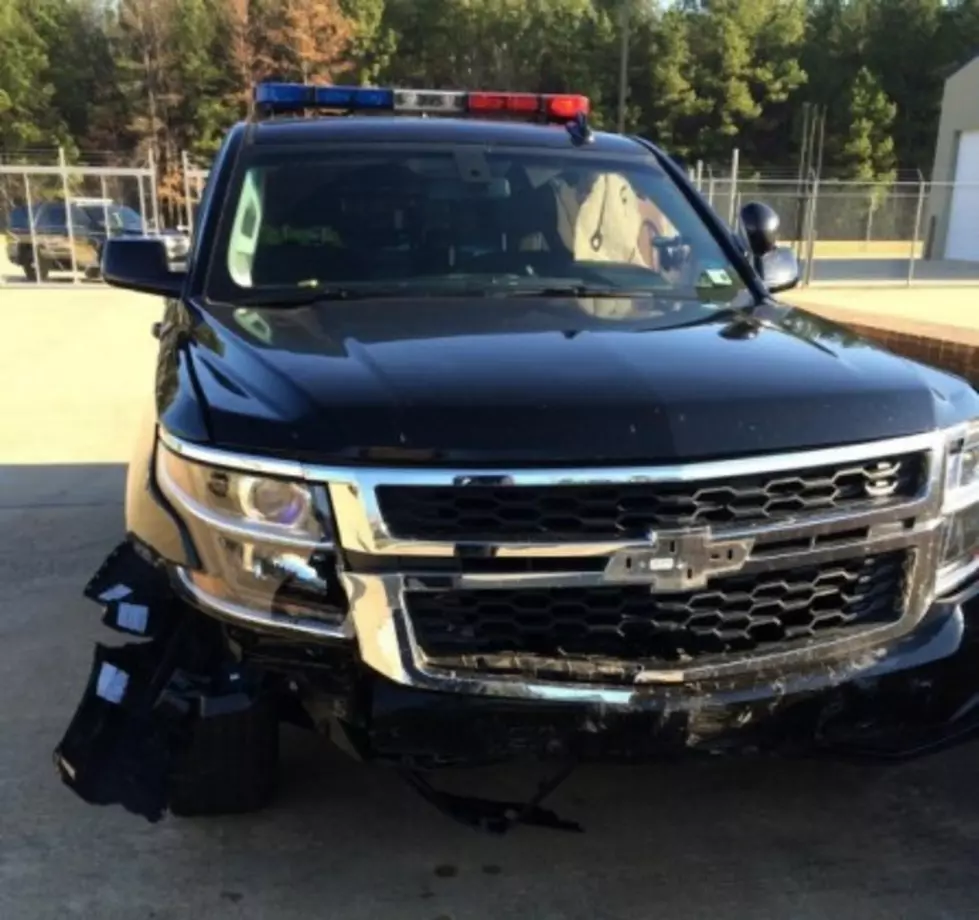 Bossier Deputy Injured in Head-on Crash Returns to Work
Photo: Lt. Bill Davis
A Bossier Sheriff's Office deputy whose patrol unit was hit head-on as he was re-directing traffic early Sunday morning returns to full duty.
The sheriff's office reports Sgt. Josh Cathcart, a nearly-13-year veteran of the BSO, was parked in his Chevy Tahoe with activated emergency lights on I-220, near mile marker 17. He was assisting Bossier City police by preventing traffic from exiting I-220 after an 18-wheeler overturned at I-20 West.
Just before 5:20 Sunday morning, Sgt. Cathcart radioed dispatch and said a vehicle headed down I-220 had just hit his patrol unit head-on. The impact was strong enough to deploy his unit's airbags. Cathcart was taken to Willis-Knighton Bossier with non-life-threatening injuries. He was released yesterday afternoon and has returned to work, despite being stiff and sore.
"We are thankful the collision wasn't any more serious and that Josh and the other driver are going to be okay," said Bossier Sheriff Julian Whittington in a news release. "There have been numerous messages on our Facebook page with well-wishes and concern for Josh, and we surely appreciate that. The collision highlights the danger of being a law enforcement officer and the seriousness of people driving impaired or distracted."
Just nine hours earlier, the crash on I-20 near Airline Drive claimed the lives of two Texas women, and a third remains in critical condition at University Health in Shreveport. She is expected to recover. That crash is believed to have been caused by a distracted driver.
"Please pay attention on the roadways, don't get behind the wheel if you've been drinking, and please yield to emergency vehicles," Sheriff Whittington said. "The lives of our residents...and our deputies are at stake."
Investigators say charges are possible against the driver who hit Sgt. Cathcart.
More From News Radio 710 KEEL