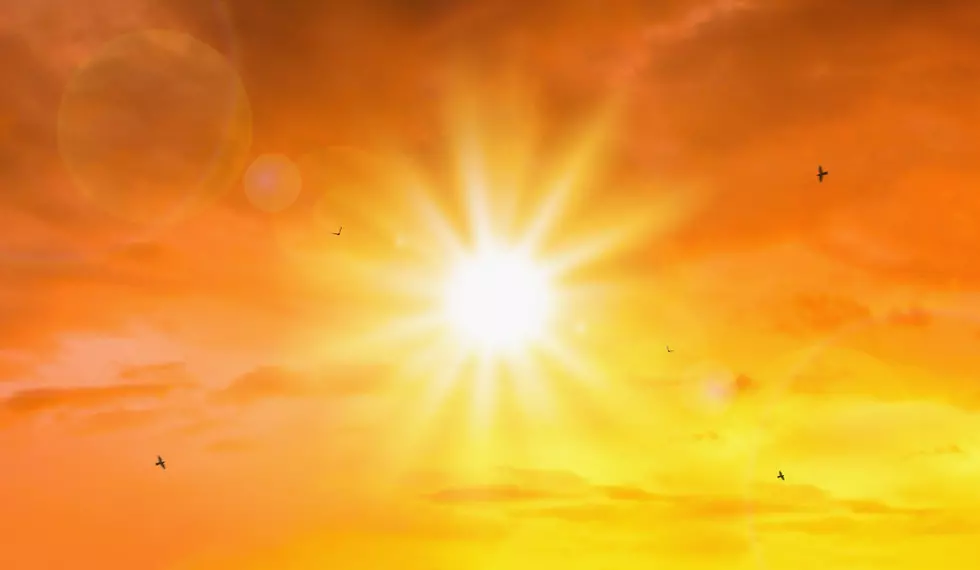 Think It's Hot? Just Look At The 13 Hottest Days in Shreveport
Lemon_tm
Each day, the National Weather Service in Shreveport continues to update the Excessive Heat Warnings for Northwest Louisiana.
We've had heat index values approaching 110 degrees over the past few days and if The Weather Channel's forecast for the Shreveport area is correct, we could see temperatures soar into the triple digits this week, with Wednesday and Thursday's highs a predicted 104.  And that's before you factor any type of heat index values into the equation.
Again today, the National Weather Service has issued another Heat Advisory until 7:00 pm this evening stating that,
Oppressive heat will continue through the afternoon as highs in the upper 90s combined with higher dew points will result in heat indices of 105-109 degrees or higher.
Of course, here in Northwest Louisiana, we aren't surprised with temperatures this hot, but it is odd that we're experiencing a heat wave of this magnitude this early in the year. It certainly makes a person wonder just what it will be like in July and August around here.
And for those who either work or play in the great outdoors, these temperatures come with an inherent risk.  So please be cautious.  Take plenty of water breaks and don't be afraid to call it a day should you begin to feel faint or weakened.
So, with temperatures this high, are we anywhere near record high temperatures? You might just be shocked to see just how hot it's been in these parts.  Grab your sweat towel and check out just how high the temperatures have gotten here before with The 13 Hottest Temperatures Ever Recorded in Shreveport
The 13 Hottest Temperatures Ever Recorded in Shreveport
While we routinely see summertime highs of just over 100 here in Shreveport, only once have we ever reached a high of 110. Check out the 13 highest temperatures ever recorded here in Shreveport.
5 Shreveport-Bossier City Restaurants That Should Be Featured On Diners, Drive-Ins and Dives
We were poking around online and discovered that out of all the Louisiana restaurants featured on
Guy Fieri's Diners, Drive-Ins and Dives on Food Network
, he's never featured an eatery from our area. These are the five restaurants in Shreveport-Bossier City, LA that we think he should visit... first!
More From News Radio 710 KEEL