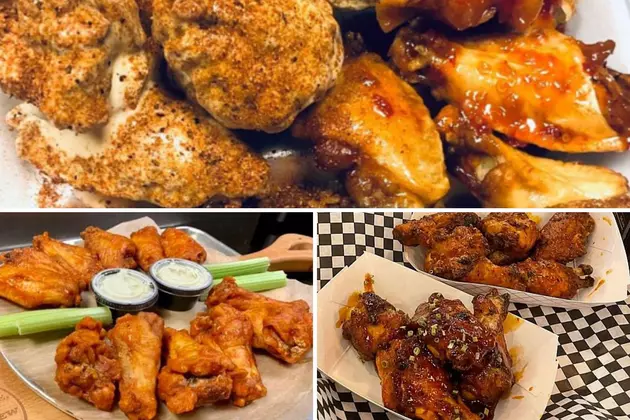 Wings For Your Football Party? Check Out These Shreveport Spots
Krystal Montez, Line Ave Pie & Brew, Geaux Wings & Rice
"Tommy Want Wingy"
I crave hot wings once a week. I give into my cravings at least twice a month. So it's fair to say I have had my share of wings throughout Shreveport-Bossier. Soon we will all be craving wings because it's time for the big game.
Flying Heart Brewery has been one of my favorite spots for wings. They have all kinds of flavors. Want sweet and spicy? Try the sweet Asian wings. Meanwhile, my friend Hillary swears by the crawfish dry rub wings. She is not wrong, they are by far my favorite wings.
The point is we all have a favorite wing at Flying Heart. I am no stranger to Wings 'N' Rice, they do such a great job and they aren't too far from my place so it's a quick easy pickup.
Line Ave Pie & Brew Has Been Killing the Wing Game in Shreveport.
Those Honey BBQ Wings are unreal and the salt and vinegar ones are also delicious. Wing Wednesdays at Line Ave are the best because it's $1 per wing.
There are so Many Places Locally Owned and Operated That Make Delicious Wings.
They have all kinds of flavors and options so you are bound to find a wing spot in town that you love.
We asked you to tell us about your favorite spots for wings in Shreveport-Bossier. We went ahead and compiled a list of your favorite spots to grab wings and the best part, is these are all local restaurants. If we missed a spot with incredible wings please let me know you can message me directly on Facebook by clicking here. Check out our favorite spot to get wings below.
The Best Wings in Shreveport-Bossier
Best Sandwiches in Shreveport-Bossier
More From News Radio 710 KEEL