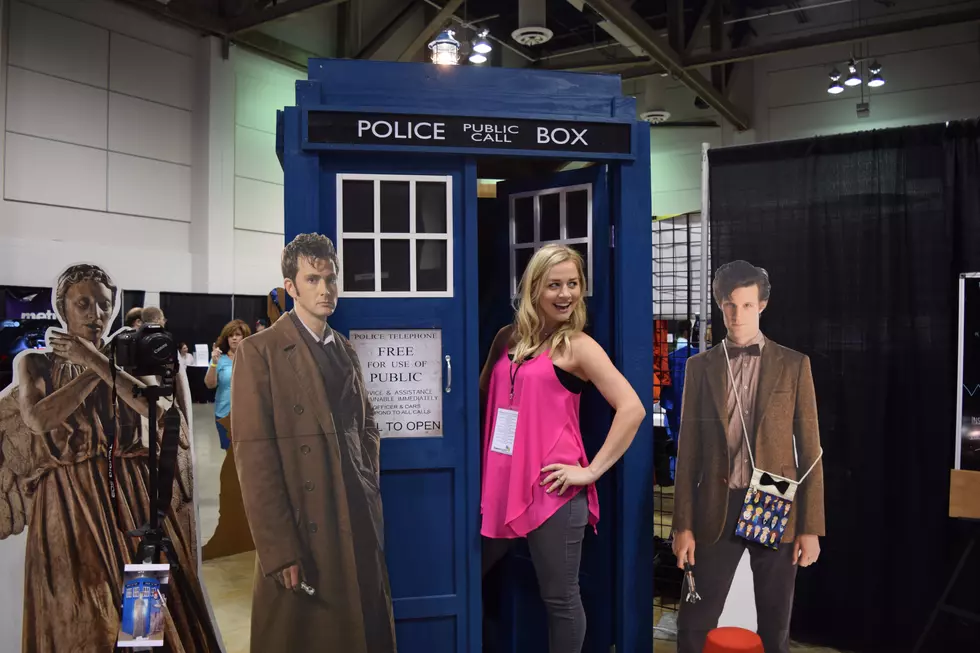 Weird Things On Amazon More Expensive Than A Geek'd Con Ticket
TSM Live Events
Shreveport's comic con, Geek'd Con, is set to return August 19th-21st at the Shreveport Convention Center. The 2022 Geek'd Con will be the 7th show in Downtown Shreveport since 2015.
Geek'd Con is Shreveport's version of events like San Diego Comic Con or Dallas Fan Expo. It's a huge event to celebrate fandoms in the Ark-La-Tex. You will be able to shop from hundreds of vendor booths, participate in cosplay contests, win prizes, and hang out with friends.
Inside the event, you will find retail vendors, crafters, writers, artists, and celebrities representing fandoms from horror movies to anime, and everything in between. Not to mention the major comic book artists from Marvel, DC, and Scout Comics, who will be doing custom artwork that weekend.
You can see the whole lineup here, so we won't list all the guests here, but we do want to highlight Matthew Lillard, Skeet Ulrich, Jamie Kennedy, Natasha Henstridge, Clint Howard, and some other big names.
Above we mentioned some other shows in other cities that are similar to what Geek'd Con is to Shreveport. Some of those other shows have tickets that cost hundreds of dollars to attend the weekend. Not saying that those shows aren't worth it, but just mentioning that the cost of those events are substantially higher than tickets to Geek'd Con.
In fact, you can get tickets to Geek'd Con for a lot less than some of the weird things you can find on Amazon. We checked out some wild listings on Amazon, and found a dozen things that are pretty weird, that all cost more than a ticket to Geek'd Con.
Check out these 12 items we came across:
Weird Things On Amazon More Expensive Than A Geek'd Con Ticket
Shreveport's comic con, Geek'd Con, is coming up in August.
You can get tickets here
, and here are some wild things you can find on Amazon that actually cost more than Geek'd Con tickets.
Geek'd Con 2022 Guest Lineup
Top 5 Most Successful Matthew Lillard Movies
Super-star Matthew Lillard is coming to Geek'D Con August 19-21 at the Shreveport Convention Center in Downtown Shreveport alongside tons of other celebrities, artists, and more. You might know him from Scooby-Doo or Scream, but did you know that he has been a part of more than a billion dollars in box-office hits? Here are the top 5 biggest earning movies Matthew Lillard ever graced with his presence .
More From News Radio 710 KEEL