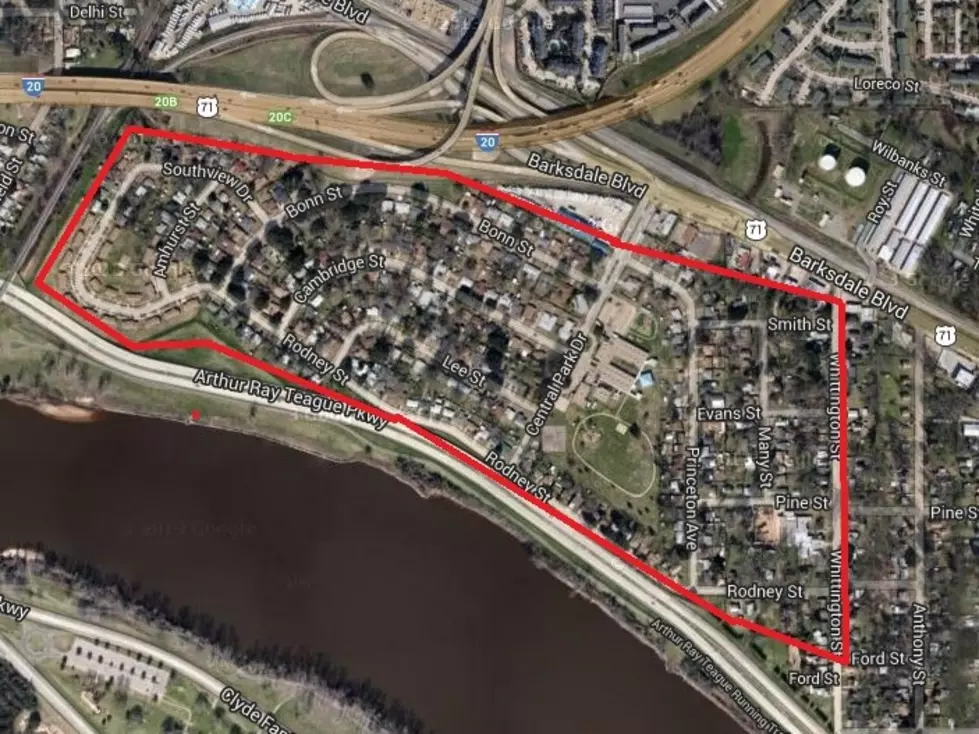 [UPDATE] Boil Advisory Lifted for Central Park Area in Bossier
City of Bossier City
[UPDATE, Feb. 3rd, 2014]  The water boil advisory issued on January 30, 2014 for the Central Park area was lifted today after the Louisiana Department of Health and Hospitals advised the city that tests on water samples came back negative for contaminants. Since the tests results where negative, any water that was consumed while the advisory was in affect was safe.
---
[UPDATE, Jan. 31st, 2014]  The boil advisory for the Central Park area has been amended to include Southview Drive and Amhurst Street north of Bonn. The above map has been updated to reflect the new information.
[ORIGINAL STORY, Jan. 30th, 2014]  A water line break this morning has resulted in Bossier City issuing a boil advisory for residents in the Central Park neighborhood.
The advisory encompasses an area south of Bonn Street, east of Rodney Street, north of Whittington Street and west of Barksdale Boulevard (see map). Central Park Elementary School is included in the advisory and has already been notified. The advisory does not include businesses on that portion of Barksdale Boulevard.
The break happened in a service line near the intersection of Central Park and Princeton Avenue, which led to a loss of water pressure in the area. The advisory is a precautionary measure and recommends those in the affected area to voluntarily boil their water before consuming it until the health department can test the water.
This is a boil advisory, not a boil order. The city will notify the media when the advisory is lifted.
More From News Radio 710 KEEL