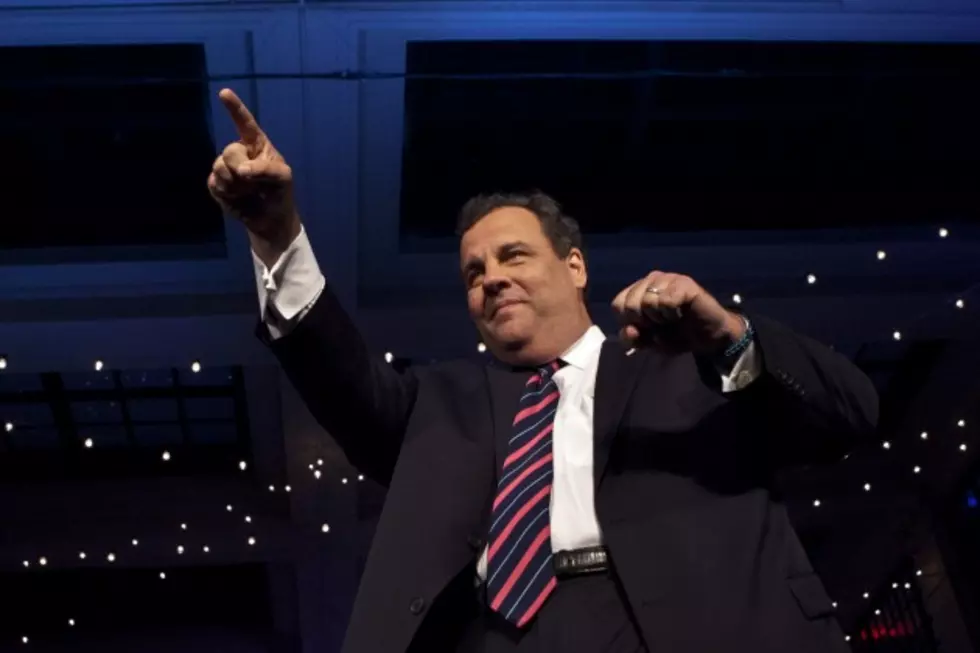 Voters Select Governors, Mayors and Decide Local Issues
Kena Betancur/Getty Images
Voters across the nation voted to elect a new governor in some states, a new mayor in some major cities, and many ballot measures.
Republican Gov. Chris Christie has cruised to re-election in Democratic-leaning New Jersey.
Christie scored a lopsided win against Democratic state Sen. Barbara Bouno. Christie campaigned on bipartisanship and pledged to be a model for dysfunctional lawmakers in Washington. Christie is openly considering a White House bid.
In another closely watched governor's race, Democrat Terry McAuliffe narrowly won the Virginia governor's race. McAuliffe edged conservative Attorney General Ken Cuccinelli. Both Bill and Hillary Rodham Clinton made appearances for McAuliffe in the final weeks, and so did President Barack Obama over the weekend.
New Yorkers chose Bill de Blasio as mayor, electing the first Democrat since 1989. In Atlanta, Mayor Kasim (kah-SEEM') Reed won a second term over three little-known challengers.
Voters across the country faced ballot measures Tuesday ranging from whether to approve seven casinos in New York to the fate of Houston's iconic Astrodome. Here's a look at some of the questions:
MARIJUANA AND ALCOHOL
COLORADO: Voters approved a 25 percent tax on newly legal recreational marijuana to fund school construction. Opponents argued the tax rate would benefit black market sales.
MAINE: Voters in Portland, Maine's largest city, declared victory on a measure to legalize possession of recreational amounts of marijuana.
MICHIGAN: Voters in Ferndale, Jackson and Lansing approved proposals offering some legal protection to users of small amounts of marijuana.
UTAH: Residents in the small town of Hyde Park are voting on whether to allow beer sales in a proposal that has divided the conservative, mostly Mormon city. Hyde Park is among a handful of dry cities left in the state, and the ordinance would only allow the sale of beer with the alcohol content of 3.2 percent.
SECESSION
COLORADO: Voters in 11 largely rural counties are deciding on a mostly symbolic effort to form a 51st state called North Colorado because of what supporters call a disconnect with urban areas. The Legislature and Congress would have to approve the creation of a new state, something considered unlikely. As of around midnight, at least six of the counties had voted against the proposal.
GAMBLING
NEW YORK: New York voters bet big on casino gambling as an economic energy shot, agreeing to let seven Las Vegas-style gaming palaces be built around the state, including eventually in New York City.
MASSACHUSETTS: Voters in Palmer rejected Mohegan Sun's plan for a $1 billion resort casino and entertainment complex. And Suffolk Downs says it will reassess plans to build a resort casino at the 78-year-old thoroughbred race track after voters in a Boston neighborhood rejected its proposal and residents of a neighboring community approved it.
ASTRODOME'S FUTURE
TEXAS: Voters rejected a plan to authorize bonds to turn the Houston Astrodome, the world's first multipurpose domed stadium, into a giant convention and event center and exhibition space. The outcome means the stadium is likely to be torn down.
MINIMUM WAGE
WASHINGTON STATE: Early returns showed voters in the small Seattle suburb of SeaTac were passing a measure that would raise the minimum wage for workers at Seattle-Tacoma International Airport and nearby large hotels to $15 an hour. Washington state already has the highest minimum wage at $9.19.
NEW JERSEY: Voters approved a constitutional amendment raising the state's minimum wage by $1, to $8.25 an hour, and to provide for automatic cost-of-living increases, as 10 other states already do.
HEALTH AND ENVIRONMENT
MAINE: Residents of South Portland rejected a proposal aimed at blocking the flow of tar sands oil from western Canada to the city. Environmentalists say the thick, gooey oil is more difficult to clean up than conventional crude oil, contains harmful chemicals and releases more greenhouse gases. Supporters of a pipeline say a ban would hamper the growth of existing petroleum-based businesses.
WASHINGTON STATE: A measure that would require mandatory labeling of genetically engineered foods was failing in early returns. Washington would be the first state to put such requirements in place, and the campaign has shaped up to be one of the costliest in state history.
GAY RIGHTS
MICHIGAN: Residents of the Detroit suburb of Royal Oak approved an ordinance making it illegal to discriminate based on sexual orientation and a number of other factors.
SCHOOL FUNDING
COLORADO: A kindergarten-through-12th-grade school-finance overhaul was rejected; it would have increased income taxes about $1 billion a year and revived a progressive income tax structure abandoned in the 1980s.
More From News Radio 710 KEEL