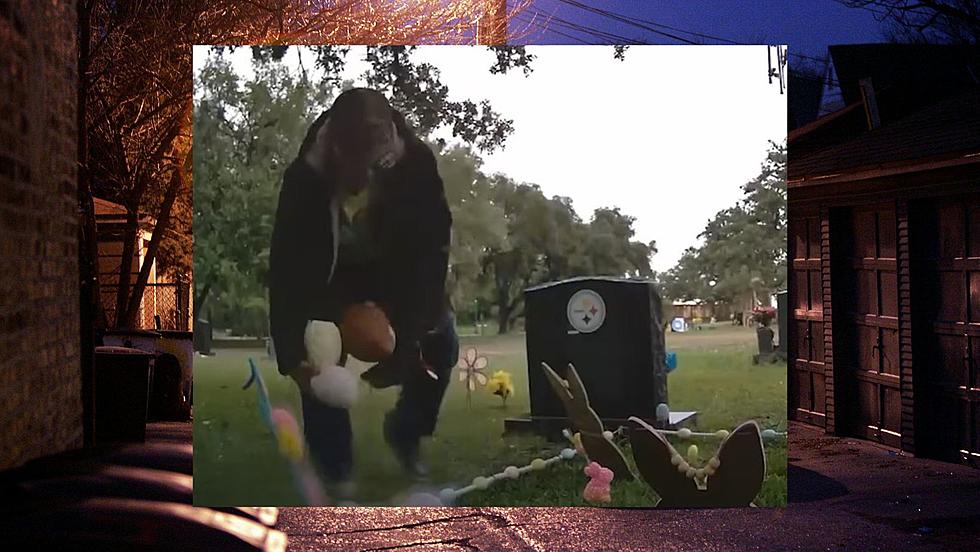 Texas Mother Devastated After Man Steals from Child's Grave
Via: YouTube/Canva/KENS-5/Getty Images News
A mother in San Antonio Texas, along with the entire community is disgusted after catching a man stealing Easter decorations from a child's grave.
The suspect can be seen in the security footage taking items and decorations from the child's final resting place. KNES-5 out of San Antonio reported this story along with the video of the thief.
Nikki Kennedy, the mother of the late child, told KENS-5 that the camera was placed on the grave because this had happened four times before. In 2019 Nikki's daughter Dina passed away after a battle with cancer, and having to deal with this along with the grief is too much.
Kennedy turned the footage over to authorities and media in the area in hopes to put a stop to these types of disgusting crimes. San Antonio authorities are currently looking for this suspicious character to bring him to justice, and bring peace of mind to a grieving mother.
First Look: Inside the Amazon Shreveport Fulfillment Center
See Inside the Shreveport, Louisiana Amazon Fulfillment Center
Caddo Parish Violent Offenders for March 2023 (Mugshots)
The following mugshots are those who were arrested for violent crimes in the month of March (2023). Those who have not yet been to court are considered innocent until proven guilty.
What Are the Top 10 Products Made in Louisiana?
How many of these Louisiana products do you use?
More From News Radio 710 KEEL