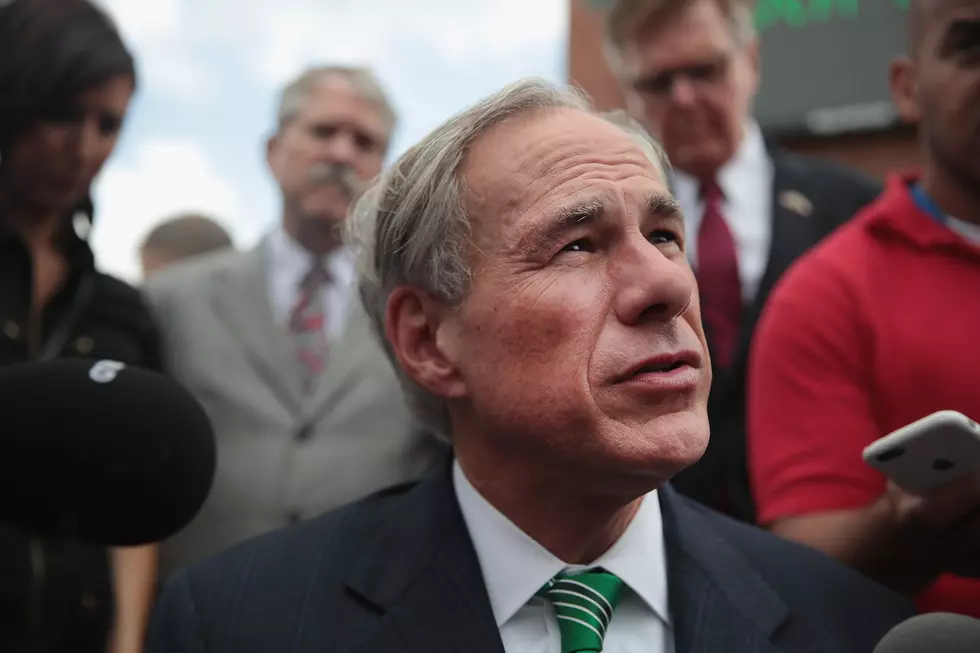 Texas Governor Limits Groups To 10 People Or Less, Closes Bars & Schools
Getty Images
The Fort Worth Star-Telegram reports Texas Governor Greg Abbott has announced moves to catch his state up with the nation-wide response to the COVID-19 outbreak.
Today, Governor Abbott has closed schools, bars, gyms, and has limited restaurants to delivery and carryout only. Similar moves to what Louisiana has done. The order also limits access nursing homes and retirement homes in Texas.
Unlike Louisiana, Governor Abbott has asked Texans to restrict gatherings to 10 people or less, which is in line with the Centers for Disease Control and Prevention guidelines. Louisiana Governor John Bel Edwards has asked the public in Louisiana to limit gatherings to 50 or less.
These new Texas guidelines are set to expire on April 4th, but Governor Abbott did indicate that they may be expanded. He stated he will rely on the CDC's guidance for that time table.
Abbott made sure to be very clear that he does not intent for his new orders to be any type of "shelter in place" order.
More From News Radio 710 KEEL