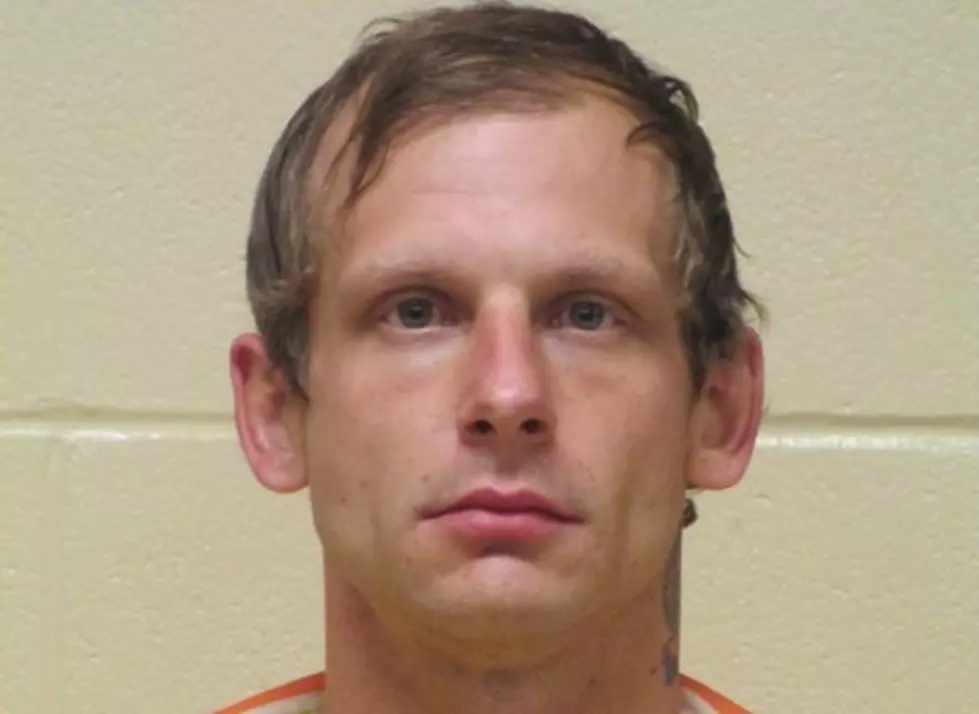 Suspect Wanted for Haughton Burglaries Is In Custody
Joshua Cole Butcher/BSO
Bossier Sheriff Julian Whittington says 32-year-old Joshua Cole Butcher of Plain Dealing was taken into custody at around 8:30 a.m. Thursday at Palmetto Road and Lakeview Drive in Benton.
Residents in the area had notified the sheriff's office of a suspicious person in the area and when patrol deputies arrived, they began their investigation and noticed the eagle tattoo on Butcher's neck. Butcher gave deputies his brother's name instead of his own.
Deputies recovered two checkbooks Butcher had that belonged to the victim of one of the burglaries, and the stolen vehicle was recovered in the same area, at Palmetto and Reyenga.
Butcher was booked into the Bossier Maximum Security Facility on one count of motor vehicle theft, four counts of simple burglary, three counts of possession of a firearm by a convicted felon, nine counts of misdemeanor theft for stealing mail, and one count of resisting arrest by providing false information. He also has a parole violation hold from State Probation and Parole.
The camper shell from the truck and three firearms are still missing. Anyone who has dealt with Butcher in the last few days is asked to call the Bossier Sheriff's Office at 318-965-2203.
Sheriff Whittington thanks the public and media partners for their help in locating another criminal and removing him from the streets.