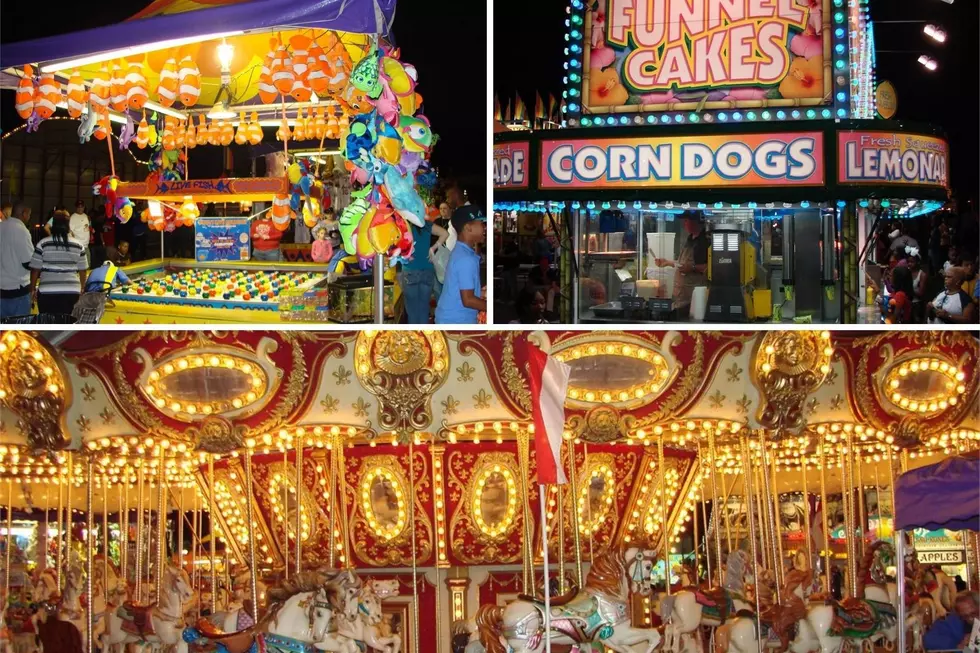 Shreveport Spring State Fair Opens Thursday
State Fair of Louisiana
The
State Fair of Louisiana
is again hosting a spring version of the big fall event and it opens to visitors  in
Shreveport
on Thursday. The Spring Fest runs April 28 through May 8.
What Is Included at Spring State Fair?
Carnival Rides & Games
Fair Food
Live Music (Free with gate admission)
Street Entertainers
Indoor Commercial Exhibits
Livestock Show
Car Show (Sun, May 1)
Fiesta at the Fair (Sun, May 1)
Here's the Info You Need to Know About the Fair
Hours of Operation:
11:00 a.m. - 10:00 p.m.
Free Fair Days:
Parking and Admission are FREE from 11:00 a.m. to 3:00 p.m. each weekday
Advance Tickets (through April 27)
Gate Admission: $8.00
P.O.P. (Pay One Price): $35.00
*P.O.P. includes gate admission + an armband to ride unlimited Crabtree Amusements carnival rides.
Regular Ticket Prices (April 28 - May 8)
Gate Admission: $12
Children under 2 years of age are admitted for free!
P.O.P. (Pay-One-Price): $47.00
Top 10 Rides You Will Find at the State Fair of Louisiana
I've included the adult rides on this list. The State Fair will also have an extensive area for kiddie rides.
Best Restaurants for Mother's Day in Shreveport
Wanna bring Mom out to eat, here are some of our favorite spots.
Metro Areas Taking The Most Jobs From Shreveport
The
data collection website Stacker.com
compiled US labor data from the Census Bureau "Jobs to Jobs Flow" metrics to find what metro areas are taking the most employees from the Shreveport area.
More From News Radio 710 KEEL