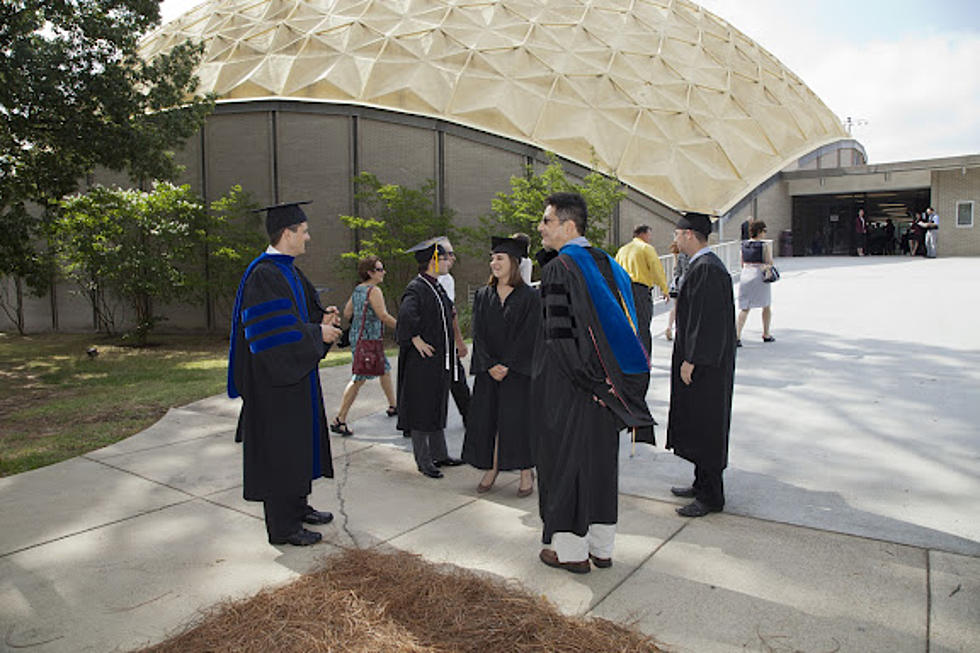 Shreveport's Centenary College Approaches Bicentennial
Photo via Centenary College
Its pretty amazing that Shreveport has a historic college campus sitting in the middle of the city, and residents still don't fully understand the significance. The school is Centenary College of Louisiana, and they're about to celebrate a massive milestone.
Centenary is a national liberal arts college and a member of the Associated College of the South. The school was founded in 1825, making it the oldest chartered liberal arts college West of the Mississippi River. That also means the school is on the verge of hitting their bicentennial anniversary.
As the school approaches that 200 year anniversary, they are preparing to launch a fundraising campaign to run alongside the celebration. The school will aim to raise funds for multiple projects during their comprehensive fundraising initiative surrounding the bicentennial anniversary, which will be formally announced during Homecoming festivities this November.
The fundraising efforts will be spearheaded by a team that has recently welcomed some amazing donations from the community.
Centenary College announced this week that the school welcomed over $6 million in donations during the last fiscal year. That number includes over $2.2 million in operational gifts, and over $3.4 million in capital project gifts. Two pretty big events helped the school raise these funds.
In 2023, Centenary's Giving Day evolved into Founders' Day, and experienced a massive success. Fred Landry, Vice President for Development said in a recent press release:
"Our first Giving Day coinciding with our Founders' Day celebration was a huge success and reminded us all that the Centenary community is strong. It is so humbling to see the amount of support we received to help advance the mission of Centenary."
Also in 2023 the school hosted their annual Beast Feast event. The May 2023 fundraiser brought in over $55,000 towards student scholarships. More than 500 alumni, students, and friends of the school took part in the event.
As the school approaches their bicentennial anniversary, the fundraising campaigns will help prepare the school for their next 200 years.
Centenary Football Returns To The Field In Shreveport
Who Are the Most Powerful Men in Shreveport Bossier
What men in northwest Louisiana wield the most power?
More From News Radio 710 KEEL