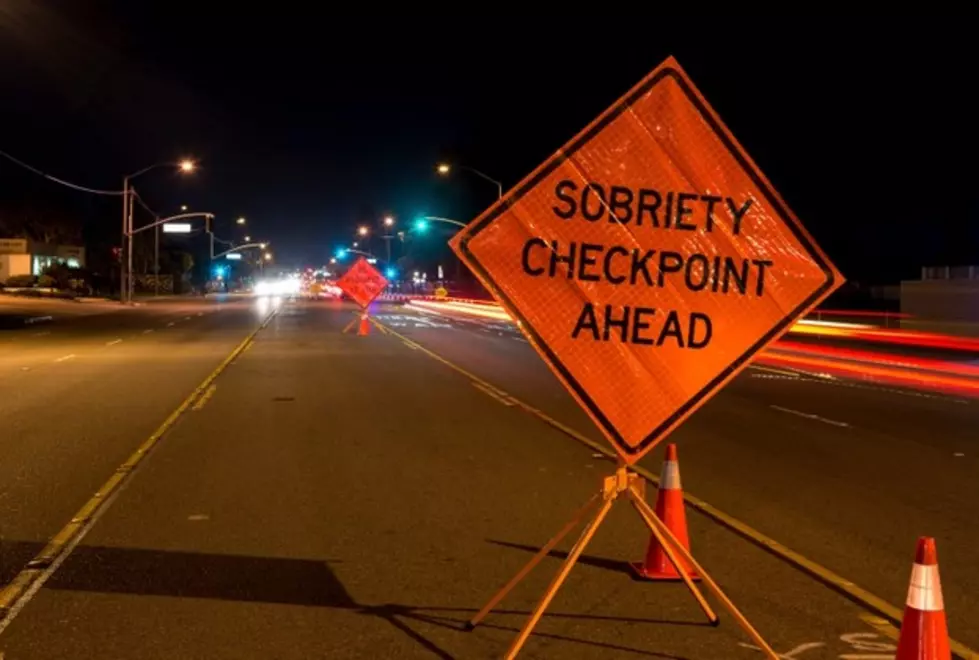 Shreveport Police to Hold Safety Checkpoint in West Shreveport
aijohn784, ThinkStock
A joint effort between the Shreveport Police Department, the Caddo Parish Sheriff's Office, and the Louisiana State Police is aimed at targeting impaired drivers under the influence of alcohol and drugs.  The special task force has scheduled a Safety Checkpoint from 10P Saturday, May 28th through 3A Sunday, May 29th in west Shreveport.
According to the press release from Shreveport Police Chief Wayne Smith:
This checkpoint aims to identify and address drivers who are driving of the influence of alcohol or narcotics but is not limited to that offense.   Drinking and driving kills 28 people a day in the U.S. — about one person every 52 minutes, according to the NHTSA. That is more than 10,000 lives lost each year to drunk driving. Drunk driving is responsible for about 1/3 of traffic fatalities.
In a continuing effort to help curb the number of families affected by fatality crashes in our state, funding for the checkpoint has been provided by the Highway Safety Commission.
Caddo Correctional Center Weekend Bookings 5/20/22-5/22/22
The following mugshots are those who were booked in to Caddo Correctional Center through the dates of 5/20/22-5/22/22. Some of these inmates have already been released, and several have yet to go to trial for their alleged crimes, and are considered innocent until proven guilty.
Largest Shreveport City Salaries After 2022 Pay Raises
Earlier this year, Shreveport employees received a 13% pay increase across the board. This salary information was provided by the City of Shreveport after a Public Records Request, and reflect salaries after those raises started. We will list the City Department, and Position, exactly as they are described by the City of Shreveport in the Public Records Request.
Highest Paid Police Officers in Shreveport
With the recent 13% increase, several Shreveport police officers now make more than $80,000 a year. Here's the list.
More From News Radio 710 KEEL