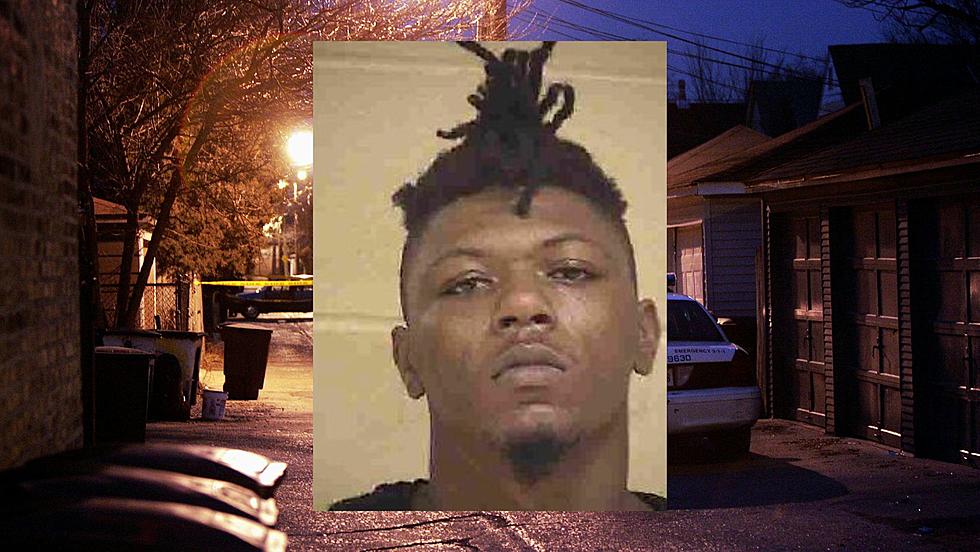 Shreveport Man Wanted in Violent Home Invasion
SPD/Canva/Gett Images News
On February 19th, 2023, Shreveport Police Department officers were contacted in reference to a report of a Home Invasion in the 1550 block of Parker Street. The victim reported that the suspect, Jamarcus Jackson (7-3-2000), entered their residence while she and another female were asleep. Jackson then intentionally used force to harm both victims. Both victims were observed to have visible injuries.
The victims stated upon Jackson's exiting the residence gunshots were heard and their residence was damaged by bullet holes. The victim had injuries that were consistent with the reported abuse.
Shreveport Police Domestic Violence Detectives began their investigation into this case and determined that there were multiple instances in which Jackson used violence against the victim in the past. Detectives have obtained arrest warrants for Jamarcus Jackson for one count of Armed Robbery, one count of Home Invasion, one count of Aggravated Criminal Damage to Property, and one count of Illegal Use of a Weapon.
If you have information on the whereabouts of this dangerous suspect, please contact Shreveport Police at 318-673-7300 #3. If you would like to supply information and stay anonymous contact Caddo Crime Stoppers at 318-673-7373. Remember Crime Stoppers only wants your information, not your name. Tips can be submitted through their app, P3Tips, or by calling 318-673-7373.
All suspects are innocent until proven guilty.
Caddo Parish Violent Offenders for February 2023 (Mugshots)
The following mugshots are those who are accused of violent crimes in the month of February 2023. All those pictured are considered innocent until proven guilty in the court of law.
Caddo Parish Violent Offenders for January 2023 (Mugshots)
The following mugshots are all of the violent offenders from the month of January of 2023. Some of these inmates may have already been released and others have yet to go to trial for their alleged crimes. All those pictured here are considered innocent until proven guilty.
Shreveport Murders in 2023
Shreveport police are busy fighting violent crime in many local neighborhoods.
More From News Radio 710 KEEL