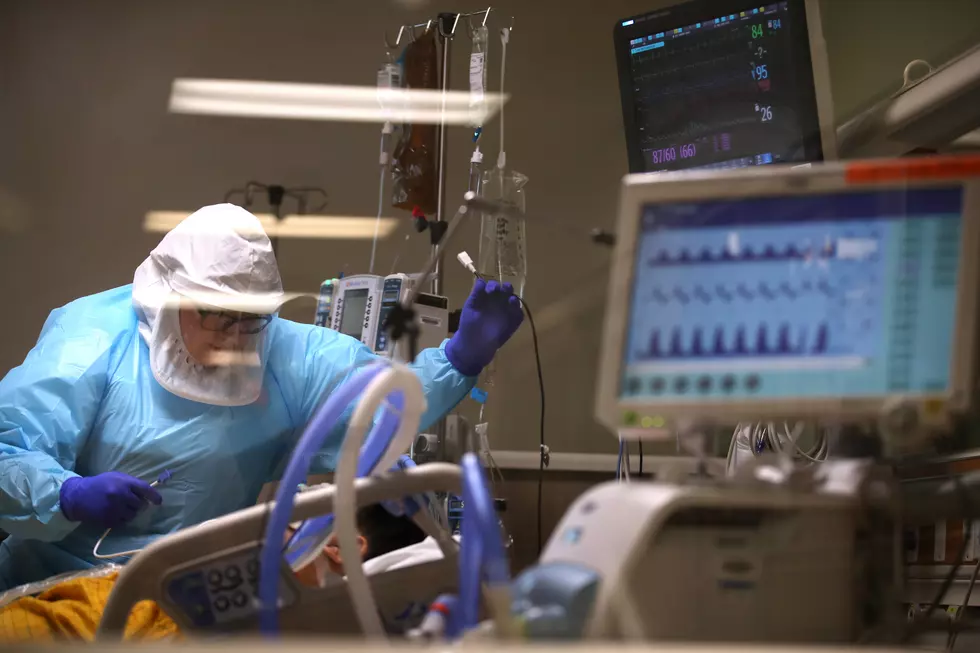 Baby Born In The Shreveport Area With COVID-19
Photo by Justin Sullivan/Getty Images
During the "Delta variant" (Indian variant) surge of COVID-19 in Louisiana, the common thread has been illness among those who are unvaccinated. In fact, the Director of the Centers for Disease Control and Prevention (CDC) Dr. Rochelle P. Walensky labeled this as the "pandemic of the unvaccinated" in July.
It's a "pandemic of the unvaccinated" because more and more research shows that those who have been vaccinated against COVID-19 see near 100% protections from severe cases.
A joint report between the Centers for Disease Control and Prevention (CDC) and CNN showed that 99.99% of those who get vaccinated will not be hospitalized if they do have a breakthrough COVID case. Less than 0.004% of those vaccinated will ever be hospitalized for COVID, and 0.001% have a chance of dying from COVID after they're vaccinated.
This means those who are hospitalized, or are dying, are almost entirely unvaccinated. Meaning those individuals had a choice over the last 5 months whether or not they wanted the near perfect protections the COVID vaccines offer.
However, according to Louisiana Department of Health Region 7 Director Dr. Martha Whyte, some of those in the Shreveport area who have been diagnosed with COVID-19 did not have a choice on the vaccine before they were diagnosed with COVID. Because they weren't born yet.
During a presentation to the Caddo Parish School Board, Dr. Whyte said that a baby has been born in the Shreveport area with COVID-19. Dr. Whyte said:
"...we've had a newborn baby, born with COVID. Who was immediately put on the vent. Luckily, that baby is doing better. So that's good news. But he struggled in his first few weeks of life." 
You can see the video here, with Dr. Whyte's comments on the newborn at the 21:00 mark.
The presentation was being made to the Caddo Parish School Board in regards to their COVID policies for the upcoming school year.
75 Of The Most Famous People From Louisiana
Officers Killed in the Line of Duty in Northwest Louisiana
Sadly there have been hundreds of Officers killed in Louisiana. Even more shocking, a lot of officers have perished in our region. More than 20 officers have been killed in the Shreveport officers have been killed in the Shreveport area alone.
The Officer Down Memorial Page
tracks all of the officer deaths across the nation. Here's a list of all officers who died in the line of duty in Northwest Louisiana.
More From News Radio 710 KEEL