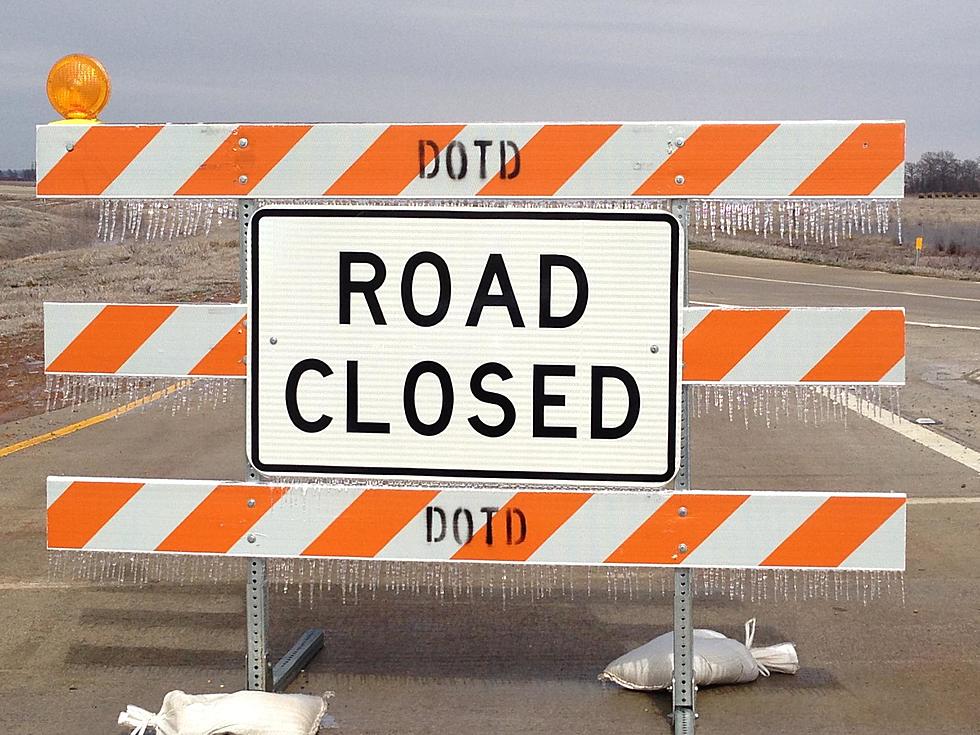 Road Closings Announced for NW Louisiana
photo by Troy Jones, TSM-Shreveport
Some area roads are closing as a winter weather system is moving into the Shreveport Bossier area. The Department of Transportation is shutting down the following roads at 6pm on Sunday night:
I-49 urban and I-49 N (This includes the northbound lanes of I-49 between Bert Kouns and I-20, as well as the southbound lanes from I-20 to LA 3132. Access will remain open from LA 3132 E to I-49 S. The connector ramp from LA 3132 W to I-49 S will be closed.)
I-49 N between I-220 interchange in Shreveport and Mira Myrtis road in north Caddo Parish. Alternate Route is US 71. Closure affects both directions of travel. Southbound traffic will be forced off at the I-49/Mira Myrtis Road interchange, about five and a half miles south of the Arkansas state line. Northbound traffic can get on I-49 at both the Myra Myrtis Road and LA 168 interchanges.
I-220
Bossier City Benton Road overpass/bypass over the railroad tracks and near Bossier City City Hall
North Benton Road/Highway 3 bridge in Bossier Parish
Ada/Taylor Bridge in Bienville Parish
You are reminded to drive with caution when approaching bridges and overpasses.
Shreveport Police also offer these winter driving safety tips:
Drive slowly, carefully, and avoid driving while distracted:
Allow for extra driving time
Reduce speeds when visibility is low
Make sure there is plenty of room between vehicles
Look out for black ice---a thin, transparent layer of ice accumulation that can be visually hard to detect on bridges, overpasses, off-ramps, and in shady spots.
Enter your number to get our free mobile app
Read More: Winter Safety Tips
More From News Radio 710 KEEL